Back to Main Blog
Women Leading the Way, Part 4: Alisa Lask
Posted By Mike Meyer, Monday, November 23, 2020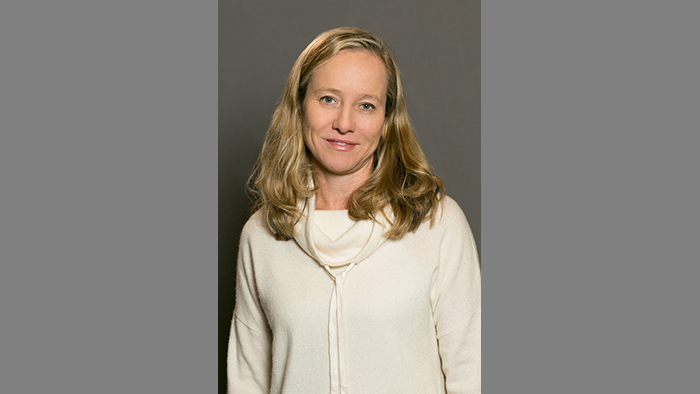 By Michael Meyer, Content Writer/Editor, American Med Spa Association
When one thinks of medical aesthetics, they often think of the women who receive treatments at medical spas—after all, women undergo approximately 87% of the minimally invasive cosmetic procedures administered in the United States, according to the American Med Spa Association's 2019 Medical Spa State of the Industry Report. But one of the aspects that sets medical aesthetics apart from other industries is that women are extremely prevalent throughout the industry on the corporate and business side, as well. Women administer treatments, own practices, run advocacy groups and even oversee the companies that provide medical supplies to the practices. The women of the industry help create a level of empathy and understanding with their predominantly female patients that results in meaningful experiences for all involved.
In these profiles, you'll meet some of the most accomplished women who have helped shape the medical aesthetic industry, from famed injector Julie Horne, RN, to medical industry titans Alisa Lask and Carrie Strom, to Nicole Chiaramonte and Lynn Heublein, who have created medical aesthetic empires, to Cathy Christensen, COO of AmSpa, whose tireless work on behalf of medical spa owners helps make the industry safer and more successful.
These amazing women are helping to make medical aesthetics the runaway success it is, and they're not alone. This issue is dedicated to the countless women who embody the quote to the right—you make the world go around, even though you're likely not appreciated enough for it.

Alisa Lask: Leveling the Playing Field
Galderma is the world's largest independent global dermatology company and home to some of the medical aesthetic industry's most popular products, including Restylane, Dysport and Sculptra. And although the company's success in the United States has certainly been due to the work of countless people, the efforts of Alisa Lask, the vice president and general manager of Galderma's U.S. Aesthetics division, stand out as being key to its growth and prosperity.
Lask's career didn't begin in medical aesthetics—after graduating college, she became a district manager for Aldi and oversaw six grocery stores. However, while in business school, her interest shifted to pharmaceuticals.
"I found pharma marketing to be fascinating and compelling because of the intellectual challenges and the need to move incredibly fast and responsibly in a highly regulated environment, with complex science and many stakeholders," Lask says. "I also loved consumer marketing and understanding the complex patient journey from product awareness to use. This passion for consumer marketing led me into aesthetics 10 years ago."
It didn't take long for Lask to discover her calling in medical aesthetics, and her recognition of the industry's potential for expansion made her love of the industry even more profound.
"My love affair with the aesthetics industry began in my first few days," she says. "I quickly realized the undeniable connection between looking good and feeling good. There are very few industries with such great growth and long-term potential—aesthetics still has millions of interested consumers who haven't yet entered the market to experience our brands. We'e only scratched the surface of what's possible in aesthetics."
Since then, she has helped Galderma expand its U.S. footprint and aided in its transition from being part of Nestl√© (as Nestl√© Skin Health) to being an independent company. But she is not content to rest on her laurels—she's using her platform to help other women establish themselves in management positions in the medical field.
"I pushed to establish Galderma's Women in Aesthetics Leadership Council because of the gap we'e seen in women holding leadership positions," Lask says. "In most U.S. industries, women hold just 25% of senior leadership positions, but women in the health care field hold 49% of these top posts. I wanted the Women in Aesthetics Leadership Council to encompass all aspects of the industry, so we designed it to help accelerate the trend of women holding leadership roles in medical societies, conducting clinical research and supporting training organizations, and to foster support for female-focused aesthetic business ownership."
Lask also mentors up-and-coming professionals and encourages internships in order to help women gain practical experience in medical aesthetics and business in general.
"I am still grateful for the people who took the time to mentor me early in my career and still do today," she says. "These mentors truly changed my career trajectory, which in turn changed my life. These people took me under their wing to tell me, 'This is how it's done, and this is what you need to do.' They shared sometimes painful personal stories—they didn't just recite something out of a book. Real world. No BS. I have always felt a desire and a passion to pass that on to other women and to those who feel they don't belong. There's an unbridled passion and energy in people who are just starting out. We should foster that vitality early in people's careers to help them reach their maximum potential."
Lask takes pride in Galderma and the aesthetic industry as a whole, and that leads her to advise women throughout the industry to dream big and create a better tomorrow for medical aesthetics.
"Aesthetics is filled with inspiring female leaders, business owners and consumers," she says. "It is truly a resilient industry with complex challenges and game-changing innovations. Success in a fast-paced, high-growth industry means you have to take risks. Fail fast. Learn. Adapt your plan. If you want to inspire me, tell me I cannot do, be or have something, and I am sure to spring into action. To tackle a problem and persevere, no matter how challenging, motivates me. It's all about solving problems with people I love to work with and having fun while doing it!"
AmSpa members receive QP every quarter. Click here to learn how to become a member and make your med spa the next aesthetic success story.
Related Tags
Subscribe to Our Email List
Medical spa news, blogs and updates sent directly to your inbox.