Back to Main Blog
Women Leading the Way, Part 5: Carrie Strom
Posted By Mike Meyer, Monday, November 30, 2020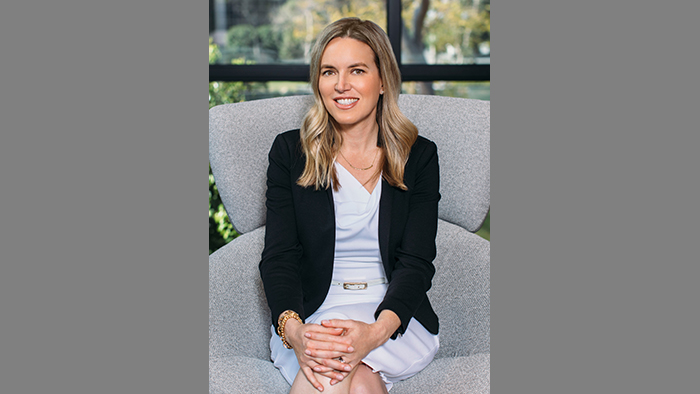 By Michael Meyer, Content Writer/Editor, American Med Spa Association
When one thinks of medical aesthetics, they often think of the women who receive treatments at medical spas—after all, women undergo approximately 87% of the minimally invasive cosmetic procedures administered in the United States, according to the American Med Spa Association's 2019 Medical Spa State of the Industry Report. But one of the aspects that sets medical aesthetics apart from other industries is that women are extremely prevalent throughout the industry on the corporate and business side, as well. Women administer treatments, own practices, run advocacy groups and even oversee the companies that provide medical supplies to the practices. The women of the industry help create a level of empathy and understanding with their predominantly female patients that results in meaningful experiences for all involved.
In these profiles, you'll meet some of the most accomplished women who have helped shape the medical aesthetic industry, from famed injector Julie Horne, RN, to medical industry titans Alisa Lask and Carrie Strom, to Nicole Chiaramonte and Lynn Heublein, who have created medical aesthetic empires, to Cathy Christensen, COO of AmSpa, whose tireless work on behalf of medical spa owners helps make the industry safer and more successful.
These amazing women are helping to make medical aesthetics the runaway success it is, and they're not alone. This issue is dedicated to the countless women who embody the quote to the right—you make the world go around, even though you're likely not appreciated enough for it.
Carrie Strom: The Women Behind the Brand
Neuromodulator injections are the medical aesthetic industry's most popular treatments, and Botox is the industry's most popular neuromodulator. Therefore, it stands to reason that Carrie Strom, who is the head of the Botox brand at Allergan, is among the most powerful people in the industry.
Strom's entire career has been in health care, beginning with a 10-year stint at Pfizer, where she worked as marketing director for the Lipitor brand. In 2011, she made the move to Allergan, and she has been an integral part of the Botox brand ever since.
"I started my career at Allergan working on Botox Therapeutic for urology and neurology, and that's when I fell in love with the Botox molecule and the positive impact it has on patients' lives," Strom says. "Botox led me to the dynamic aesthetics market, where cutting-edge science meets beauty, and I can honestly say, I found my place!"
In May 2020, AbbVie finalized its acquisition of Allergan, and Strom was named president of the global Allergan Aesthetics division, as well as a senior vice president of AbbVie. Strom's deep love for the world of medical aesthetics is a definite sign that AbbVie made the right decision in turning to her for these positions.
"Aesthetics is for everyone—for real people of all ages, genders and ethnicities," Strom says. "I see firsthand the influence aesthetics treatments have on empowering confidence with our customers and their patients. Helping people look and feel their best is important. I also love that our industry has the research and development horsepower of any other pharma or better, but in the nearly unlimited landscape of consumer aesthetics. And although it's already a well-established market, medical aesthetics is highly under-penetrated with a long runway for growth."
Strom's meteoric rise to the top of the medical aesthetic industry is encouraging, and she feels that being a woman has helped her thrive in the field she loves.
"For most of my career I felt like gender didn't play a role," Strom says. "I pushed myself, embraced every opportunity for development that came my way, and worked my way up the ladder. I had great bosses—both men and women. I found a way to balance work life and family life. But now that I am in the aesthetics industry, I find that being a woman is a huge advantage. I have the unique opportunity to sit on both sides of our business, as a driver of the industry and a consumer of the products. Considering the vast majority of our market is female, there is no one better to lead an aesthetics company than a woman."
With that in mind, she advises women in the industry to utilize their own knowledge and experiences when approaching the issues that challenge them on a daily basis.
"My advice to women in the aesthetics field is to trust your instincts," Strom says. "You are a woman in aesthetics, and this give you an edge. When making decisions about marketing or product development, ask yourself—'Is this what I want for myself, my mom, my best friend?'"
And while Strom is at the top of her profession, she still draws inspiration from those who work hard every day to make the industry go, particularly in this time of uncertainty.
"During the COVID lockdowns, aesthetics providers faced devastating business conditions and had to make difficult decisions about how to run their businesses," Strom says. "Once things started to recover, I watched them all focus on the safety of their staff and patients as they carefully re-opened. Our customers are a source of inspiration for resiliency and grit, and thanks to them, the aesthetic market recovery has exceeded all expectations."
AmSpa members receive QP every quarter. Click here to learn how to become a member and make your med spa the next aesthetic success story.
Related Tags