Back to Main Blog
Youth Movement
Posted By Madilyn Moeller, Tuesday, January 3, 2023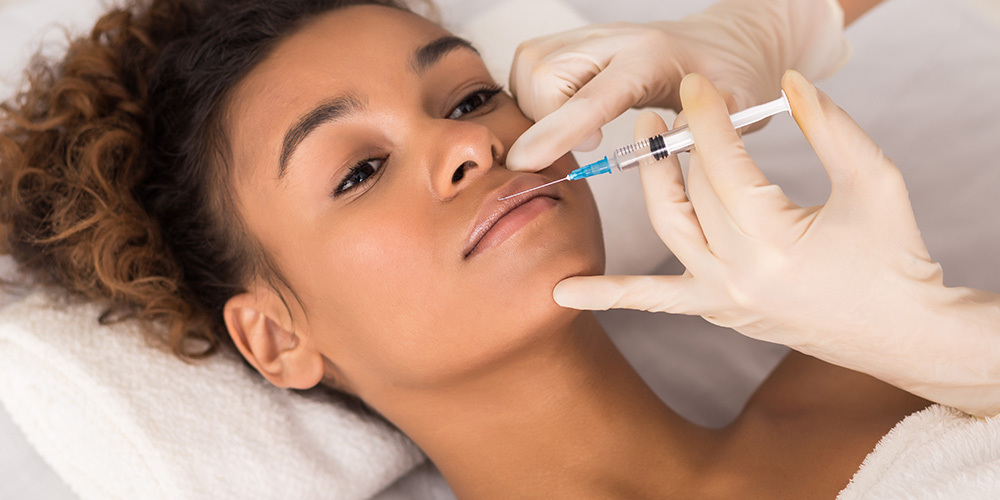 By Michael Meyer
On the surface, the statistics presented in the 2022 Medical Spa State of the Industry Report Executive Summary do not suggest a major shift in the demographic makeup of medical aesthetics patients. For example, the percentage of female patients remains extremely high—88% in 2022, as opposed to 87% in 2019—and the percentage of female patients age 35-54 was likewise very similar, 53% in 2019 to 52% in 2022.
However, the full report reveals some extremely intriguing information that medical spa owners and operators have probably noticed themselves but may not have seen quantified until now: Medical aesthetics patients are getting younger, and men are becoming a much bigger part of the industry than they traditionally have been.
It's Drizzling Men
For many years, medical aesthetics experts have predicted that the percentage of male patients undergoing treatments at medical spas would grow by a statistically significant rate. Of course, men probably are never going to overtake women in terms of medical aesthetics market percentage, but something in the 18 – 20% range has seemed viable. Each time a new State of the Industry Report is created, there's a sense that it could be the one that signals the shift in the demographic.
Unfortunately, it hasn't happened yet. In the 2017 report, males made up 15% of the medical aesthetic patient population; in the 2019 report, this number declined to 13%; and in the 2022 report, it fell to 12%. If anything, these statistics suggest that perhaps it's not worth the effort to try to attract male patients to medical aesthetics after all.
However, a deeper dive into the numbers suggests something much different. In the 2022 report, men aged 18 – 34 demonstrated the largest increase in the category, rising from 18% of all male patients in the 2019 report to 24%. In fact, the number of young men coming into in the industry is a trend that providers are noticing.
"Our business has really increased a lot in male population," says Georgia Cirese, RN, CANS, CLT, a 23-year aesthetic industry veteran and founder of Georgous Aesthetic Bar in Kansas City, Missouri. "We're seeing more males, and it's the younger males—it's younger Millennials, and even some Gen Zs are coming in."
This transition in the industry can be seen in society in general, as more men are beginning to prioritize health and wellness in ways that traditionally have been the provenance of women, and they're doing it without the sense of embarrassment that has traditionally been attached to the idea of men taking care of themselves.
"I recently had a very popular male influencer come to my office, and he put it best," says Jordan White, ACNP-S, BSN, RN, CNI, of Urban Aesthetics + Skin Bar in Gilbert, Arizona. "He said, 'We admit if we have a nice car—we take care of it. We're going to make sure it's shiny. We're going to put protective film on it. We know we're only going to have that car a few years, but we only have one body, and we've got this stigma that we should be shamed if we take care of it and want to invest in it.' When he put it like that, it was like, man, that's such a great analogy, and that really relates to a lot of men. I think men are waking up to the idea of, if we want to look our best and feel our best, we've got to keep up with the ladies."
Growing Younger
It isn't only male medical aesthetics patients whose average ages are declining, however. While women ages 35 – 54 continue to remain the single largest group of medical aesthetic consumers, this group's market share has decreased since the 2019 report, from 53% to 52% of female patients; meanwhile, the percentage of women ages 18 – 34 has increased from 24% to 26% of female patients. This is a trend that is likely to continue as more younger people view medical aesthetics procedures as helping to prolong their youth.
"We're seeing the Millennials and the Gen Zs coming in, and they tell us what they want," says Cirese. "The older generation, the Baby Boomers and so forth, they come in and ask for our opinions, like, 'What do you think I need?' They totally rely on us as their aesthetic providers. A lot of the younger generation are getting all their information off social media and already think they know what they want and need. That's a big shift in the industry. They're educated. They've watched videos on Instagram, TikTok or wherever, so they understand the procedures a little bit more than a lot of the older generation."
The acceptance of medical aesthetics by a more varied cross-section of society has also led to an increase in younger patients, according to White.
"I am very fortunate because I see a very diverse population," he says. "From when I first got into aesthetics, I have seen a very quick and rapid shift, at least locally, I'd say within the last two years, where I've seen a lot more men. And we are starting to see more diverse populations when it comes to the LGBTQ community, as well as gender changes or reassignments. We're also definitely seeing a lot of people from our trans population seeking aesthetic services. I feel like this trend has been growing quite rapidly within the last two years."
White says that in order to attract a diverse clientele, medical spas need to consider their marketing strategy and portray themselves as serving a wide variety of patients.
"I think some people fall victim to always wanting to put that vibrant, beautiful 20- or 25-year-old person in their marketing materials, and if that's who you want to attract, then maybe that's what you should be doing," he says. "But, if you really want to attract a vast variety of people, you need to be showing your work with that 45-year-old mother who you just brightened with a little bit of filler, or that 70-year-old lady that you did a laser on and pulled wrinkles out of, or maybe that male that you treated for root lines and wrinkles with Botox. You need to make sure you're showcasing all of that and being very open and active in your community, so people know that you treat all backgrounds, all ethnicities, all genders, all races. And when you are open and showcase that and let people know that you accept everyone, word gets around."
Lessons From the Pandemic
While the COVID-19 pandemic initially stunted the growth of medical aesthetics due to shutdowns and limits on services, the industry has exploded out of the gate since these restrictions have been lifted. However, the patients coming into the industry in the pandemic's wake are not necessarily the same people who were there before, and that has contributed to a shift in demographics.
"I think, with everybody being home—with so much of the workforce working remotely—people were forced to look at themselves on computers all day long, eight hours a day, and they became a lot more self-aware," Cirese says. "There are new terms like 'tech neck,' and these 20- to 30-year-olds are coming in and they're like, 'Well, I'm looking down at my computer all day.' I think it's made them aware of the aging process."
These patients have proven to be a boon for the industry, becoming repeat patients and helping to recast medical aesthetics treatments as preventive treatments instead of drastic measures that are to be taken late in life when more traditional skin care treatments have less noticeable effects.
"Those clients who came to us during the pandemic have really turned out to be loyal repeat patients that I still see to this day, and it all started because of those Zoom calls," White says. "I think that they might have been those 'tippers,' where they thought about it before but never really had much reason to pursue it. I think that was one of those tipping moments for a lot of people, and they've stuck around and have been enjoying it ever since."
However, the question of whether younger people will remain engaged with medical aesthetics beyond the pandemic has yet to be answered, and some anecdotal evidence suggests that the industry's demographic core could begin to shift back to a more standard middle age as these younger people begin to age.
"I think that it'll normalize a little, because I believe the pandemic really propelled this younger generation, and as they age, I think they'll get more into rejuvenation and maintenance, whereas I think the younger generation coming up—the teens now—are almost turning their heads away," says Cirese. "They want to do skin care instead of lips, or they want to use sunscreen instead of Botox. I see that with some of our patients who bring their daughters in and get them started on skin care and facials, and I think a lot of it has to do with the positive body movement that says you're beautiful for you—you don't want to try to look like a Kardashian."
Accelerated Evolution
The shift in medical aesthetics toward younger patients, both female and male, will almost certainly cause changes throughout the industry. For example, as more men engage with medical aesthetics, the industry will need more providers who have expertise in men's aesthetics.
"I think we're going to start learning how to better treat our men as men become a larger part of the patient base," says White. "That's one thing that I think has been a struggle in the industry. If you don't treat men regularly, and if you don't understand the anatomical differences needed to treat a male—for example, a male jaw versus a female jaw or a male chin versus a female chin, and even cheeks and lips—you need to know that all of that is very different and needs to be treated differently. As more men come into the industry, hopefully more awareness will be made regarding the differences. We're going to start seeing that as more of a mainstay."
But it isn't just medical aesthetics patients who are getting younger—it's also the providers. And as the industry continues to grow, it's going to be vitally important to make sure they have the proper assistance they need to become reliable parts of the industry.
"We're seeing younger and younger providers becoming aesthetic injectors—that generation in their twenties and thirties that don't have the experience, don't have the knowledge and don't even have the support," Cirese says. "The medical spa industry is just growing and growing, and people think it's so easy to just pop open a medical spa. Also, while there are a lot of education programs out there now that are really good, there are also new injectors opening up training courses who have been injecting two years. It's kind of a free-for-all."
And although it's unlikely that the percentage of 18 – 34 medical aesthetic patients will climb significantly higher, the reason for that is perfectly natural and should be encouraged, Cirese says.
"My hope is that the younger generation continues to have aesthetic treatments that involve more maintenance-type services, that they get more into skin care and facials, and that they complement their injectables," she says. "We're having 18-year-olds come in, and they want their lips filled, but they're beautiful. So, we always try to educate them. We spend a lot of time educating patients. That's really important."
AmSpa Members receive QP every quarter. Learn how to become a member and make your med spa the next aesthetic success story.
Related Tags
Subscribe to Our Email List
Medical spa news, blogs and updates sent directly to your inbox.