Back to Main Blog
The Evolving Face of Medical Spa Ownership
Posted By Madilyn Moeller, Tuesday, December 27, 2022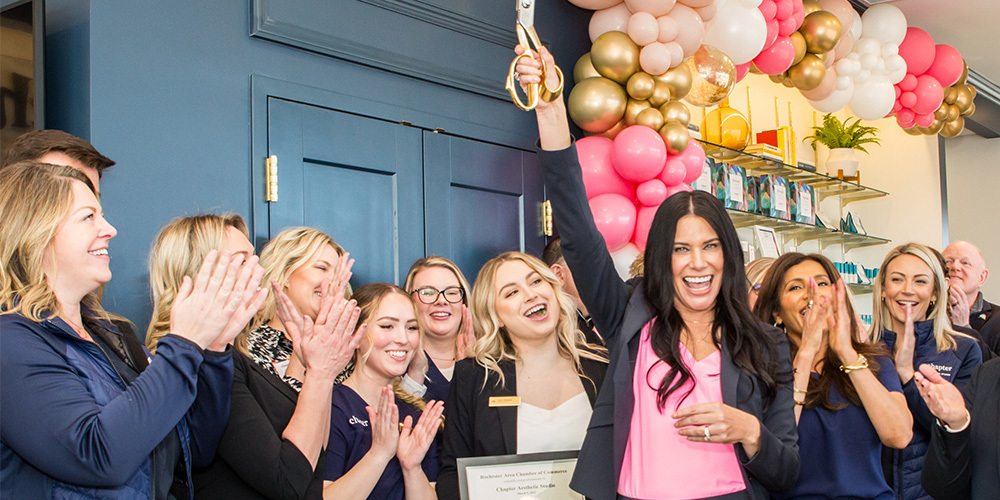 By Michael Meyer
Every medical spa has a story behind it. Whether it's a single advanced practice registered nurse (APRN) scrimping and saving for years to be able to afford to create their own practice or a huge company with hundreds or even thousands of employees establishing its 113th location, someone has dedicated a lot of time and money to growing medical aesthetics. Regardless of that similarity, the stakes are much different for these two types of owners.
The 2022 Medical Spa State of the Industry Report found that a whopping 90% of medical spas are owned by independent owners, whether a single person or a group of people. Franchises account for 3% of the medical spas in business today, private equity groups own another 3%, and national chains make up the remaining 2%. Clearly, most of the industry is run by independent owners; however, those who deal with medical spa ownership professionally are sensing a shift in the way medical aesthetics business is being conducted, and it could change the industry at its heart.
In Charge
Sahar Saghezchi is a medical spa owner who exemplifies the entrepreneurial spirit that can be found throughout the medical aesthetics industry. A 15-year veteran of the profession, Saghezchi co-founded Cupertino Facial Esthetics with her father in Cupertino, California, in 2015. And although her background in medical aesthetics is primarily on the business side, she recently took the time to complete nursing school in order to better serve the practice.
"I thought, 'I need to be more active,'" Saghezchi says. "I trained all my team already. I trained my nurses just based on all the experience I had, and continued education is really important to me. Throughout my career, I've constantly been in trainings, and so I went to nursing school, completed my nursing degree and passed my boards. Everything's kind of continued the same as usual, but now I'm also a provider in the practice running the business. And I just opened a second location as well as a wellness lounge about a few months ago."
Her second medical spa, called The Cakery Infusions and located in San Jose, California, expands on the Cupertino practice by emphasizing wellness solutions and non-medical aesthetic treatments, in addition to traditional medical spa offerings. The thousands of hours of work that Saghezchi put into making Cupertino Facial Esthetics a success has made it possible to open The Cakery Infusions.
"I think that for a lot of people, it is scary to open another location because you're starting from scratch and you forget how it was," Saghezchi says. "In the beginning, I was here handing out flyers and putting them on cars. You just want to get your name and your brand out there. Once you've done that, now you're starting all over again. With the second location, you have a name that you are trying to re-establish in a different location. The benefits are creating a brand and offering your services, treatments, products and procedures to a larger radius."
Cupertino Facial Esthetics' brand is a successful one—it has more than 10,000 followers on Instagram—and The Cakery Infusions is beginning to build its own following. But simply developing brand clout is not what drives Saghezchi.
"It's very rewarding because you get to change people's lives," she says. "People want to have our services—they don't necessarily need our services."
Changes on the Horizon
Given that independent entities make up such a large majority of medical spa owners, it would take a tremendous shift to overtake the independent owner as the predominant type of practice owner. That is extremely unlikely to happen.
"Most of the medical spas we run into are still single-owner medical spas," says Ben Hernandez, partner at Skytale Group, a financial advisory firm specializing in medical spas and dental practices. "I think a lot of the reason for it has to do with the fact that the industry's been around, of course, but it's still relatively young compared to other health care subsectors. I think that's one of the attributing factors. I think the other attributing factor is that, until relatively recently, I don't know that a lot of otherwise entrepreneurial-minded owners knew the benefits of multi-site ownership, including higher margins, a larger, ideally more efficient team and an organization overall that can provide better patient care."
However, if you've been paying attention to news about recent mergers and acquisitions, it's clear that there are new forces at play in the industry.
"With a lot of investors coming into the space, including private equity and family offices, those are other factors that'll accelerate multi-site ambitions, simply because that's what the market's looking for and there's not enough demand for that," says Hernandez. "I think it's waking up the market a little bit, the idea that if you do this, you'll be rewarded for it."
This change is not necessarily reflected in the 2022 State of the Industry Report's statistics, but at least some of this can be explained by the impact of the COVID-19 pandemic on the medical aesthetic industry and the economy in general. However, since the pandemic has subsided, the influx of outside cash into the medical aesthetics industry has surprised even Hernandez.
"The last year and a half have been shocking," he says. "We knew this was going to happen, but I think the acceleration is even faster than we thought. At our M&A presentation at Medical Spa Show 2022, we talked to some groups who were looking for assets. I think at next year's Medical Spa Show, there are going to be plenty of groups that already have $10 – $20 million of earnings before interest, taxes depreciation and amortization (EBITDA) under their belts, and that's just in a year. I think this year, you're going to see quite a few groups that have a substantial platform. We see a lot of interest there."
Chains of Love
In fact, it was at Medical Spa Show 2020 where Melissa Rogne, owner of Rejuv Medical Aesthetic Clinic in Fargo, North Dakota, first connected with the Aspen Group, the parent company of Aspen Dental and ClearChoice Dental Implant Centers, which was looking to expand into medical aesthetics. Shortly thereafter, Rogne partnered with Aspen to launch Chapter Aesthetic Studio, which currently has 10 locations in the Upper Midwest and New York, with three more opening soon and several more planned after that. And while the plans for Chapter's launch were complicated by COVID-19, it pressed forward and benefited when lockdowns lifted.
"It was shortly after the AmSpa conference that things really started to heat up with COVID, but we really had confidence that we would come out of the pandemic strong, and we never took our foot off the gas," Rogne says. "We continued growth plans. We continued to hire. And I'm so glad that we did that, because everyone knows the story about the 'Zoom boom' and the demand for medical aesthetic procedures. When we started to reopen the studios, it was crazy—there were lines, and people were passionate about having something to feel good about again."
While chains such as Chapter aren't a new phenomenon in medical aesthetics, they aren't exactly driving the industry, as the statistics in the Medical Spa State of the Industry Report suggest. However, as the industry continues to demonstrate spectacular growth, more chains and franchises are emerging and expanding.
Medical aesthetics patients are used to the experience provided by single-owner medical spas, but owners and operators of medical aesthetics chains point out that their practices provide the same sort of personal service, in addition to the assurance that their providers are all trained to perform treatments in a safe, consistent manner. They also typically have the resources to offer new and innovative treatments faster than single-owner medical spas.
"There are new products and services coming online all the time," says Lynn Heublein, co-founder of SkinSpirit, which has more than 30 locations all over the United States. "If it's a device, there might be some capital outlay; if it's a new technique, we have the wherewithal to actually train people on new techniques. Because we have a little bit of scale, we have the financial resources to add new equipment if we find that it actually delivers a meaningful result. We also have the ability to continue to evolve and improve our techniques, because we probably have more national trainers on staff than any company. That ability to train on the most current techniques gives our clients an advantage."
One might think that, given the demand for medical aesthetics treatments, these chains would be expanding at an accelerated rate. However, the staffing difficulties that medical spas throughout the industry face have kept growth in check and are also contributing to chains' smaller-than-expected slice of the industry.
"Of course, the current human resources environment is a little challenging," Rogne says. "It's more challenging than I think that we've seen in the past, but we're also very particular about who works at Chapter. What we're finding is that while it's taking a little bit longer to find those right providers and other team members, they're out there—we're finding them. We've just had to adjust to a little bit of a longer recruiting time period than what we had previously. We're still having success; it's just taking us a little bit longer than what it was before."
The results are worth the search, however, and Rogne feels that maintaining high standards in hiring will pay off in the end.
"We all have turned on the news and, oh no, there's somebody injecting Botox that came out of the back corner of some office in the middle of nowhere," she says. "What we do is helping to professionalize this industry. We bring standards, we bring training in, we bring a higher level of accountability for team members. And what that does, from the consumer perspective, is it helps to build trust in the industry, which is so important because, even though I've been in this industry for 22 years, it's still in its infancy. We are just getting started. So, I think all businesses and medical aesthetics benefit from what the larger brands, like Chapter, are doing for the industry in general."
Room to Grow
Regardless of the ownership situation they find themselves in, however, medical aesthetics professionals recognize that even though the industry has grown significantly in the past decade, it has hardly scratched the surface of its potential, and now that attitudes about aesthetics treatments are changing, there's nowhere for it to go but up.
"We did a survey, and we asked about whether you share if you get your hair colored and do you share if you've gotten Botox, and we found that across all age ranges, people now are sharing that they get Botox at the same percentage that people share that they color their hair," Heublein says. "I think that the stigma, or the perceived stigma, around getting these kinds of services has really declined. It's super exciting, and it gives the consumer a lot more power over how they look and feel than they ever have had before. It's a huge priority for people. I don't see that changing—I see that just continuing to develop."
AmSpa Members receive QP every quarter. Learn how to become a member and make your med spa the next aesthetic success story.
Related Tags