Back to All News
Rollers and the FDA: Fact vs. Fiction
Posted By American Med Spa Association, Monday, July 6, 2015
By Rob Trow, CEO of
Environ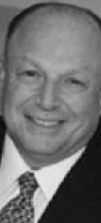 The history of cosmetic, medical and surgical needling in the US and the associated FDA rules, regulations and approval for sale is complex. Misinformation, half-truths, and outright falsehoods abound. A cursory review of articles, postings on the Internet, and promotional materials by a myriad of manufacturers can be very misleading or outright false. The purpose of this article is only to provide accurate information to our profession and separate fact from fiction.
It is important to note that the FDA has not published any regulation exactly on point for needling. It has, however, taken action against companies for selling unapproved medical devices.1.2 These actions, taken in multiple correspondence, clearly state that needling devices exceed the premarket notification exemption limitations (21 C.F.R. 878.9 (a) and (b). Continuing, the FDA pointed out that technology and treatment using needling instruments affect the form and function of the body and are, in every sense, medical devices that require clearance under the 510(k) process. The FDA regulates medical products based on intended use, which includes reviewing a product's design and action, claims stated in product labels, inserts, advertising, on the Internet, promotional materials and consumer perception.
As there is no predicate needling device upon which to base a 510 (k), an application has to be filed with the FDA as a new medical device.
Read more at Modern Aesthetic
s.