Back to All News
Actionable SEO Techniques That Actually Work
Posted By American Med Spa Association, Monday, October 8, 2018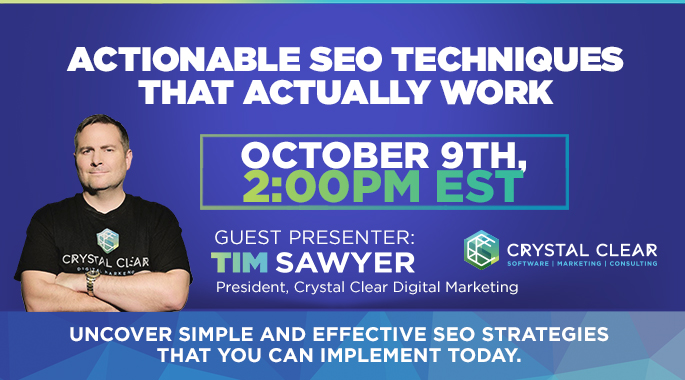 Marketing Your Medical Spa or Aesthetic Practice to Rise Above Your Competition |
A Five-Part Series
Join Crystal Clear President Tim Sawyer for this cutting-edge webinar series and learn the industry's most up-to-date practices for implementing a successful marketing and conversion strategy to grow cosmetic revenue and build a loyal patient base for years to come.Uncover simple and effective SEO strategies that you can implement today.
Learn more about Crystal Clear here.
AmSpa Members receive up to 25% off Crystal Clear Digital Marketing services!