Back to All News
News You Can Use - June 24, 2013
Posted By American Med Spa Association, Monday, June 24, 2013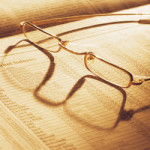 Botox at the Dentist in Utah
In Utah, off-label use of Botox to treat jaw tension and teeth grinding is in experimental stages but growing in popularity. Currently, the Utah licensing board prohibits dentists from using Botox for cosmetic purposes but allows it for "therapeutic" reasons. There are now 20 states that allow dentists to administer Botox for cosmetic purposes and now some question whether Utah will join the ranks.
Read the article here.
In Nevada, new law allows nurse practitioners more freedom
On July 1, a new law takes effect in Nevada which will allow nurse practitioners to practice independently of a physician and to the full extent of their training. Although there are some limitations to the bill, Nevada will join the 16 other states with similar laws allowing nurse practitioners more autonomy.
Read the article here.
Unlicensed Botox provider arrested for offering medical services through Groupon
Groupon is taking the heat for allegedly running a Botox promotion for an unlicensed Florida medical practitioner. The unlicensed practitioner was previously arrested for the unlicensed practice of medicine in Florida and now faces the same charges once again.
Read the full article here.
Missouri Attorney General files lawsuit against defunct medical spa
A Kansas City med spa is facing a lawsuit filed by the Missouri Attorney General for allegedly failing to deliver pre-paid laser and skin services to clients and then closing the med spa without issuing refunds.
Read the article here.
Top 3 Medical Uses for Botox
Botox is known for being a wrinkle reducer but there are now 26 indications for medical use as well. Overactive bladder and chronic migraines are just a few of the medical conditions that Botox has been approved to treat.
Read the article here.