Back to All News
From Med Spas to DIY: Botox Is Everywhere but Not Without Risks
Posted By Madilyn Moeller, Wednesday, March 1, 2023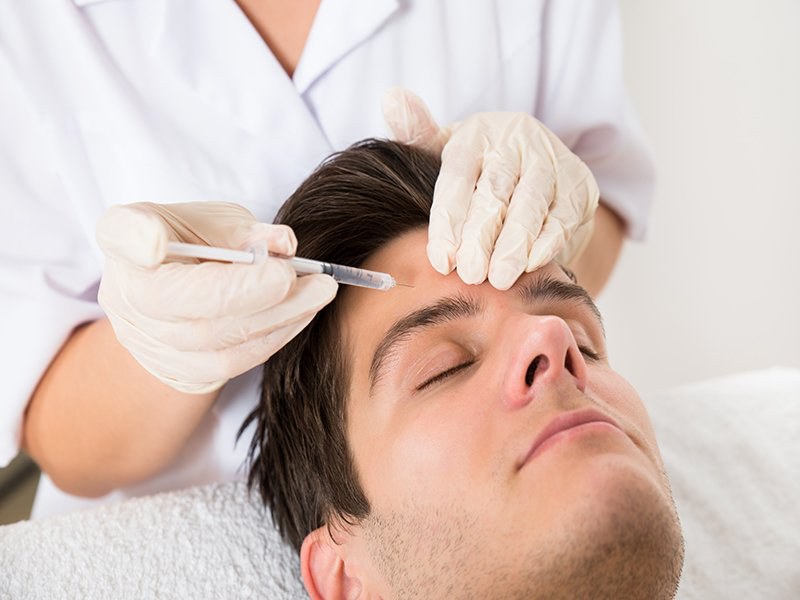 From the moment Botox was approved as a skin care treatment by the Food and Drug Administration in 2002, the market for it has only grown. Even following the pandemic, sales of Botox have soared among young people as plastic surgeons report the "Zoom boom" has doubled business.
For a product whose toxic origins trace back to a biological weapons lab in Maryland, Botox has helped normalize cosmetic injectables — thanks, in part, to the product's ubiquity in popular culture.
"Back in the early 2000s, folks would go in the back door, they would come out the back door was they didn't even want to know," said Alex Thiersch, CEO of American Med Spa Association. "Now, you've got things like you had "The Real Housewives," you had "Sex in the City," you've got "The Kardashians," they are doing these treatments, on camera, on Instagram, on YouTube, Tiktok, whatever it is and so the treatments themselves are becoming much more normalized."
Botox almost immediately slipped out of the confines of the doctor's office into all kinds of settings. But early adopters relied on professionals like Kevin Duplechain for their fix, and Duplechain was happy to oblige. He said Botox was central to his practice and is still integral for growth.
The medical spa industry is now worth $15 billion with an estimated 9,000 spas in operation in the U.S. today. The Acunzos helped take Botox, and other cosmetic injectables like it, out of the medical realm into a more relaxed setting.
"These medical spas have positioned themselves much more like a very cool either spa or salon," said Alex Thiersch. "So it's it doesn't feel like a doctor's office, there's a much more kind of fashionable and flashy and sexy appeal to going in to these places and getting work done as opposed to going to a very sterile and clinical doctor's office. But what's happened with that is that it does give the impression to a lot of people that it's kind of an easy, pseudo-medical procedure that you're going in to get."
Thiersch told me the beginning of the Botox boom for medical spas was a bit like the Wild West.
"There were tons of people out there making millions of dollars running these very, very cool, innovative practices, med spas, that were making a very good living, but they were all non-compliant," Thiersch said.
There were often issues with how products were being stored, who performed injections, and what kind of training they had. The rules and regulations were confusing. Luckily for those medical spas, nobody seemed to be very concerned at the time — or watching too closely.
Read more at WHYY >>