Back to All News
Is Preventative Botox a Farce?
Posted By American Med Spa Association, Friday, April 8, 2016
If you watch enough Bravo reality shows or wait for a table at enough popular brunch spots, you're bound to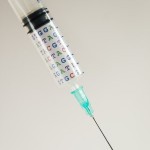 hear twentysomethings make mention of "preventative botox." The procedure entails getting botox (a popular brand name of the drug Botulinum toxin type A) injections before wrinkles have formed on your face to prevent them from forming, versus trying to correct them later.
As the product on the forefront on the noninvasive procedures trend (with fillers like Juvederm and Restalyne, anti-aging micro-current treatments such as Ulthera, and fat-freezing treatments like CoolSculpting not far behind), botox works by weakening or paralyzing certain muscles or by blocking certain nerves, according to the U.S. National Library of Medicine. It has been used to treat a range of issues, from wrinkles to severe sweating, uncontrollable blinking, chronic migraines, and more.
Read more at
Racked
.
________________________________________________________________________________

ONLY A FEW DAYS LEFT!
Midwest Medical Spa Workshop, Staff-training and Networking Reception: April 11, 2016
California Regulatory Workshop: May 2, 2016
How to Successfully Open a Medical Spa--Northeast: May 16-17, 2016
Southeast Medical Spa Regulatory Workshop: June 6, 2016
How to Successfully Open a Medical Spa--Northwest: September 19-20, 2016
How to Successfully Open a Medical Spa--Texas: November 6-7, 2016
Southwest Medical Spa Regulatory Workshop: December 5, 2016