Back to All News
Price Wars: It's Time to Say 'No'
Posted By American Med Spa Association, Wednesday, February 17, 2016
Consumers looking for cosmetic procedures confirmed the power of price in a recent survey. Price ranked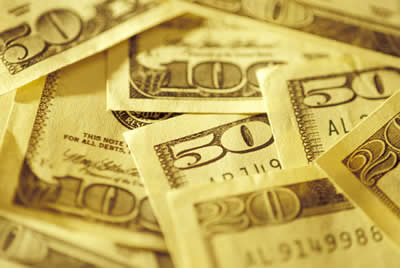 second among the top three most influential factors in consumers' selection of physician, according to the ASDS 2015 consumer survey on cosmetic dermatologic procedures. Forty-five percent of consumers surveyed said price influenced their selection of cosmetic physicians. That's up from one-third among consumer influences in the previous year.
In its annual survey asking members about patient motivators, the American Academy of Facial Plastic and Reconstructive Surgery (AAFPRS) asked a similar question, and member physicians consistently report that patients are by far are most concerned about their results, but cost also factors in.
"In 2014, 69% of surgeons responded that patients say 'results' is most important, followed by cost (14%) and recovery time (14%)," says AAFPRS President and Albany, N.Y.-based facial plastic surgeon Edwin Williams, M.D. "The AAFPRS urges consumers to select a board-certified surgeon who specializes in plastic surgery of the face, head and neck. Choosing a surgeon based solely on price over qualifications and credentials can have catastrophic results."
Despite this and other groups' efforts to push value and not cost, consumers continue to be swayed by procedure price tags and physicians continue to engage in price wars. Experts say this isn't good for cosmetic surgery.
Read more at
Cosmetic Surgery Times
.
_________________________________________________________________________________

New York Regulatory Workshop: February 22, 2016
How to Successfully Open a Medical Spa--Southeast: March 14-15, 2016
Midwest Medical Spa Workshop, Staff-training and Networking Reception: April 11, 2016
California Regulatory Workshop: May 2, 2016
How to Successfully Open a Medical Spa--Northeast: May 16-17, 2016
Southeast Medical Spa Workshop, Staff-training and Networking Reception: June 6, 2016
How to Successfully Open a Medical Spa--Northwest: September 19-20, 2016
How to Successfully Open a Medical Spa--Texas: November 6-7, 2016
Southwest Medical Spa Workshop, Staff-training and Networking Reception: December 5, 2016