Back to All News
The Needle is the New Knife: Advances in Dermal Fillers
Posted By American Med Spa Association, Wednesday, February 17, 2016
OVERVIEW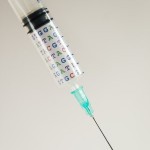 While the word "fillers" may bring to mind images of artificial faces, the reality of dermal fillers is much different. When administered properly, fillers can provide natural-looking results for patients seeking a rejuvenated appearance. Thanks to recent advances in filler techniques and materials, patients are seeing better results than ever.
AMERICAN ACADEMY OF DERMATOLOGY EXPERT
Information provided by Whitney P. Bowe, MD, FAAD, clinical assistant professor of dermatology, Icahn School of Medicine at Mount Sinai, New York.
THE RISE OF FILLERS
According to Dr. Bowe, people used to be afraid of dermal fillers — or at least afraid of discussing the cosmetic treatments they'd received. Over the years, however, these procedures have become more accepted, she says, and many people, including celebrities, now discuss them openly. "The perceived stigma of having a cosmetic procedure is starting to fade away," she says. "People are talking more and hiding less, especially because the treatments are more subtle now."
As acceptance levels have increased, patients also have become more proactive about addressing the signs of aging, Dr. Bowe says. When the only available option was cosmetic surgery, people would wait a long time before going under the knife, she says; now that less invasive options like dermal fillers are available, more individuals are considering these treatments as routine maintenance rather than a last resort. "People want to slow down the hands of the clock," she says. "They don't want to drastically turn them back."
This shift in public perception has been accompanied by developments in filler techniques and materials, Dr. Bowe says, and these advances allow dermatologists to create customized treatment plans to provide patients with the look they want. "It's not one-size-fits-all," she says. "It's become very easy to come up with a plan that helps patients look like the best version of themselves — not like someone else."

Read more at AAD.org
.
_________________________________________________________________________________

New York Regulatory Workshop: February 22, 2016
How to Successfully Open a Medical Spa--Southeast: March 14-15, 2016
Midwest Medical Spa Workshop, Staff-training and Networking Reception: April 11, 2016
California Regulatory Workshop: May 2, 2016
How to Successfully Open a Medical Spa--Northeast: May 16-17, 2016
Southeast Medical Spa Workshop, Staff-training and Networking Reception: June 6, 2016
How to Successfully Open a Medical Spa--Northwest: September 19-20, 2016
How to Successfully Open a Medical Spa--Texas: November 6-7, 2016
Southwest Medical Spa Workshop, Staff-training and Networking Reception: December 5, 2016