Back to Main Blog
AmSpa Launches AmSpa Live Series to Address Current Medical Spa Issues
Posted By Mike Meyer, Tuesday, March 17, 2020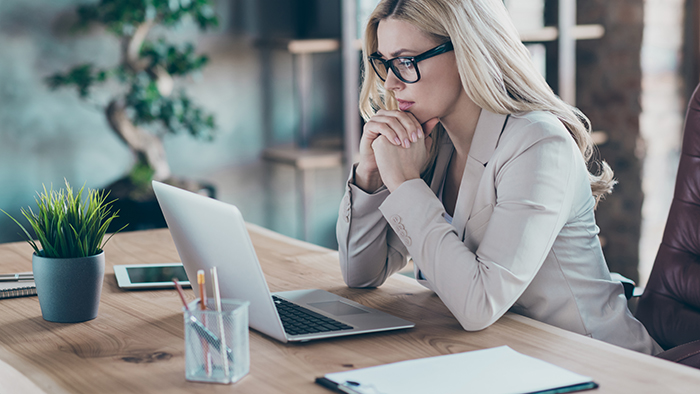 The world of medical aesthetics—and life in general in the United States—has changed a great deal in the past week. The COVID-19 pandemic has affected every person's life and livelihood. Maintaining social distance and remaining at home are prudent decisions aimed at preventing a mass outbreak of a deadly disease, but they are also causing enormous problems for small businesses in all sectors, including medical aesthetics.
At AmSpa, we realize that this is a crucial time for your business, and we're here to help you weather the storm. To that end, we're launching AmSpa Live, a series of interactive online presentations designed to bring you the timely information you need to keep your medical aesthetic business running in these trying times.
AmSpa Live will be programmed from week to week, in order to provide viewers with the most useful, up-to-date information available. This week's presentations are:
Tuesday, March 17, 11am Central—Coronavirus and Your Medical Spa: Medical and Business Perspectives: Recording coming soon!
Dr. Robin Patel, the director of the Infectious Diseases Research Laboratory at the Mayo Clinic and the president of the American Society for Microbiology, and Kim Chambers, HR Generalist from Cognos HR, will help answer the questions you have regarding the virus itself, its spread and how it will affect your business.
Wednesday, March 18, 1pm Central—Paying for Productivity: Compensation Programs That Don't Violate Fee-splitting Laws: In order to get the most out of their workforce and incentivize employees to give their all, employers often structure compensation programs that reward employees for productivity by giving them a piece of the pie. This standard concept can become complicated in the medical field, as many states have anti-kickback and fee-splitting laws that can restrict or prevent employers from providing certain personnel with a piece of the medical procedure fee. In this regularly scheduled webinar, Robert Fisher from ByrdAdatto, PLLC, will discuss these fee-splitting laws and how an employer can legally structure compensation programs to incentivize employees in a compliant way.
Thursday, March 19—How Do Small Businesses Handle Employment Issues During the COVID-19 Outbreak? In this webinar, Renee Coover, partner with ByrdAdatto, will address concerns that small businesses are facing across the country as the COVID-19 outbreak fundamentally changes the way we work and the economic landscape. Renee will provide guidance on wage and hour considerations; how to handle sick or potentially sick employees; employee travel restrictions; telecommuting and alternative means of providing services to clients; vacation, PTO and sick leave policies for small employers; employee leaves and the intersect of the ADA, FMLA and NLRA; and changes in working conditions in response to this global outbreak.
Friday March 20—COVID-19 and Your Medical Spa: Not Business as Usual: Learn how some of the industry's leaders are handling the situation surrounding COVID-19 at their own businesses. Nicole Chiaramonte, owner of Synergy MedAesthetics, Kennewick, Washington; Marria Pooya, managing partner of Greenwich Medical Spa; and Ben Chew, owner/administrator of Illume Aesthetics, Ashland, Oregon, join us to discuss what they're doing to address the issues that are emerging.
Each presentation is a webinar in function, so attendees will be able to interact with the presenters and have their questions answered in real time.
No one could have foreseen what has happened in the past week, but now that we're here, AmSpa is dedicated to helping medical spas survive and thrive in the new world in which we're living. There's no telling what will happen next, but with AmSpa Live, we're dedicated to addressing it.
Related Tags