Back to Main Blog
Community in a Time of Crisis
Posted By Mike Meyer, Monday, March 16, 2020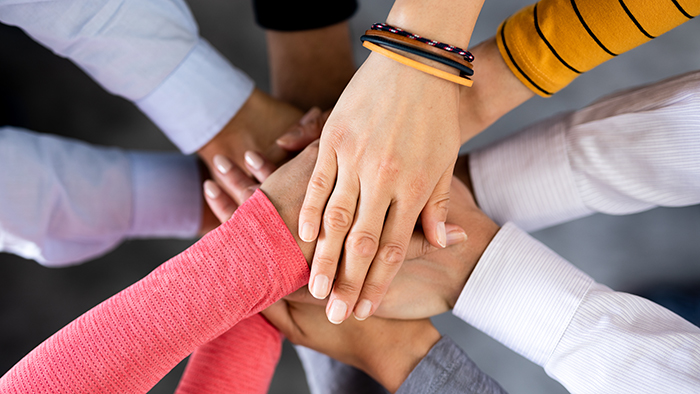 By Alex R. Thiersch, JD, CEO of the American Med Spa Association (AmSpa)
It is amazing to think about how quickly things move in today's world. The AmSpa Team returned from Medical Spa Show 2020 (MSS) a little over a month ago, inspired by the spirit, community and excitement generated by the attendees, speakers and exhibitors who converged on the Aria Resort & Casino in Las Vegas. What makes this industry different—what makes it great—is its sense of community and support. I'e been to dozens of conferences in this industry, and none of them engender the excitement and enthusiasm created by the people attending MSS. Those of you who made it to Las Vegas for MSS know what I mean. The support, willingness to share and sense of togetherness were truly uplifting—and the Opening Night Party was off the hook!
And yet, six weeks later, as I write this letter from my self-imposed "social isolation," the reality is that it feels like we are totally separated from one another. The COVID-19 scare is at a fever pitch. These events have moved with a speed and intensity that I'm not sure we'll see again in our lifetime. We at AmSpa went from the excitement of kicking off another Boot Camp season to the postponement of the first two Boot Camps in one day. Now, we're working from home and hoping the economy recovers. It's mind-boggling how quickly COVID-19 has altered our lives.
Still, in spite of our current circumstances, I find myself incredibly optimistic and excited about the future of this industry. It's strange, in a sense—I see how isolation and quarantine will slow down our individual economies but, at the same time, I have no doubt that the medical spa industry will make it through this crisis and be stronger than ever. And the reason for that is the people. The same spirit and community that made MSS so special will be the tonic that calms our nerves, and, in the end, lifts the entire industry higher than it would have been before. The spirit of community and support needed to get through this time already exists in this industry, and I have no doubt we will all step up and meet the challenge.
We want you to know that AmSpa is here for you and will continue to provide the best education, resources and content for our members and the industry. Read a quick primer on the AmSpa Now blog for an overview on how this might affect your practice, and for information on how to prepare your employees, address regulatory concerns and create a viable plan of action, you can view this free webinar.
Additionally, we will be posting a podcast next week featuring Dr. Robin Patel, the director of the Infectious Diseases Research Laboratory at the Mayo Clinic and the president of the American Society for Microbiology, and Kim Chambers, HR Generalist from Cognos HR, to help answer the questions you have regarding the virus itself, its spread and how it will affect your business. Feel free to send questions you would like answered to info@americanmedspa.org by Monday at 5 pm CST. We'll continue to research ways to assist you in preparing your practice to handle the current situation.
With all that said, I want to thank you for helping us create a community that lifts people up rather than tears them down—that builds rather than destroys. While we may not all be in the same room for a while, we are still committed to helping our members grow and prosper.
We're a family, and we're here for you.
Related Tags
Subscribe to Our Email List
Medical spa news, blogs and updates sent directly to your inbox.