Back to Main Blog
Letter from the CEO: Medical Spas are Struggling and Need to Prepare Now to Apply for Monetary Aid
Posted By Mike Meyer, Tuesday, March 31, 2020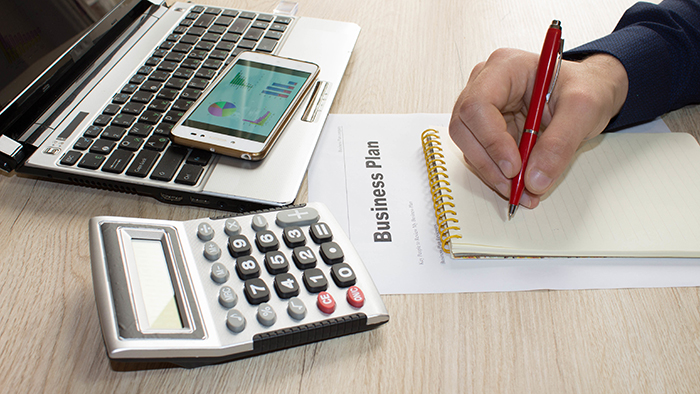 By Alex R. Thiersch, JD, CEO of the American Med Spa Association (AmSpa)
Like all of American business, the aesthetics industry is suffering. As retail medical centers, medical spas rely entirely on public interaction. With stay-at-home orders now covering most of the country, revenue for nearly all aesthetic centers has stopped completely. Every business is feeling the effects—some more than others.
AmSpa's recent poll of the industry showed just how badly this crisis is hitting home. In it, 93% of medical spas state that they are closed right now, which is not surprising. However, close to 20% of those businesses do not expect to ever open their doors again. That's a sobering statistic, if it bears out—nearly one in five medical spas could go out of business permanently because of this crisis.
And it's not just owners who are struggling. Close to 60% of medical spas have had to lay off employees during this time, with another 52% having cut salaries, most by more than 50%. The industry now has many unemployed workers, and many more who are making less than what they are used to.

And while every crisis brings opportunity, most medical spas are struggling to generate any revenue at all. AmSpa asked the medical aesthetic industry if its medical spas were generating online revenue during the time off, and while there were some positive responses, the overwhelming answers were "no," "none" or "very little."
I don't have to tell you that this is a trying time for the industry.
The promising news is that under the Payroll Protection Plan of the newly passed CARES Act, medical spas should get some help. I say "should" because we still don't know exactly how this money will be distributed, what the application process will look like or how the banking system will handle the massive influx of requests. The entire process seems daunting.
AmSpa has been doing its research, and I can tell you that there are no concrete answers yet. I'e spoken with bankers, accountants and lawyers, and all of us are trying to untangle the language contained in the recent bill. Not all of it is clear, and there is little, if any guidance on the implementation process.
But we do know a little bit, and regardless of your position, I encourage all of you to start preparing for the process. In that spirit, here are a few things you can do right now to start getting ready.
If you have a relationship with a business banker, go through that bank for your loan. What I'e heard from my contacts is that banks will be servicing their existing customers first and then moving on to new customers. This makes sense, but it means that many will have to wait in line. If you have a banker you trust, reach out to them immediately, let them know you will be applying for the emergency loan and ask what you can do now to get prepared. While they may not have much information, just knowing you're prepared will help speed the process.
Get the following documents and information together right now:
Payroll tax returns for the four quarters of 2019, ending on December 31, 2019, and payroll tax records for January and February 2020 showing evidence of deposits;
12 months of balance sheets and operating statements, starting in March 2019 and ending in February 2020;
Your most recently filed business tax return (2018 or 2019); and
A 12-month summary of your operating expenses.
Plan out cash flow for three months. While we don't know for certain, my suspicion is that many businesses will not get funding relief for at least 60 days, and more likely three to four months. As such, it is paramount that you plan accordingly. Cash is king right now, and the name of the game is staying alive. Reach out to your landlord and other vendors—we should all be understanding and give our partners a break. See what credit you can obtain via credit cards or home equity. Look at personal cash reserves. If there's anything you can do to keep your business going and your employees paid, do it. Much of the money you get from the government will be in the form of a forgivable loan, which means you won't have to pay it back.
AmSpa will be hosting a webinar tomorrow to go through the new law in detail and flush out some of the specifics. We'll also go through the above steps in more detail so you can be as prepared as possible.
We will get through this, and we'll be stronger for it.
Related Tags
Subscribe to Our Email List
Medical spa news, blogs and updates sent directly to your inbox.