Back to Main Blog
Medical Aesthetic Innovators, Part 1: Aesthetic Record & Plump NYC
Posted By Mike Meyer, Monday, July 13, 2020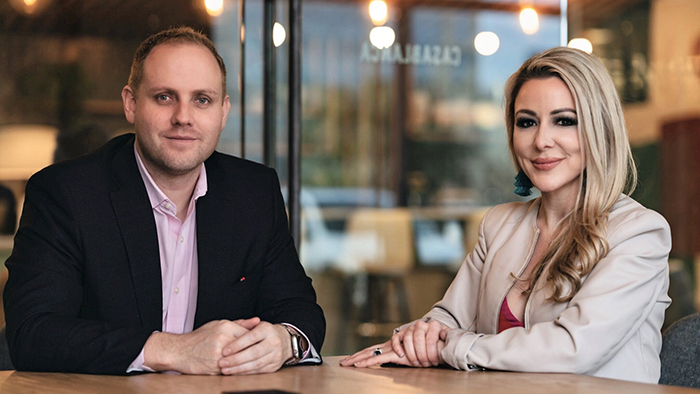 By Michael Meyer, Content Writer/Editor, American Med Spa Association
The medical aesthetic industry was founded on progress. The pioneers of the business went above and beyond what was expected of medical professionals in order to help people feel better about themselves. They created a space that merged cutting-edge medical science and retail marketaing, and now the industry they helped establish brings in approximately $10 billion per year—and growing.
Today, the innovators of the industry are moving it forward in a number of ways that those who started medical aesthetics likely could not have imagined. After all, 10 years ago, who could have guessed that the industry would explode to the point where Titan Aesthetic Recruiting would need to exist to help train and place aesthetic injectors? Or that the reputation management and practice growth tools offered by PatientPop would be needed so badly by modern medical spas?
From Dr. Steven F. Weiner's work with jawline reconstruction to Weave's communication technology to Plump NYC's focus on making injectables more available and understandable, these are the innovators who have made the medical aesthetic industry what it is today and what it will be in the future. In the following pages, you'll learn more about all of them—how they got here, what motivates them, and how their products are changing what is possible in medical aesthetics.
All You Need to Know
Maintaining a library of patient images and information is critical to creating positive outcomes at a medical aesthetics practice, but finding software designed with the ability to maintain these records in a user-friendly manner historically has been surprisingly difficult. Justin Harper, MD, discovered this first-hand when he was setting up his business.
"Dr. Harper began looking for a good clinical photography solution just months after starting Juvly Aesthetics in 2014," explains Tiphany Lopez, PhD, MBA, chief growth officer for Aesthetic Record. "Despite trying several different systems, he was doing double work between taking and storing photos in one system and documenting procedures in a separate EMR. This led to a lot of wasted time and money and, as a result, about two and half years later, he built Aesthetic Record."
Aesthetic Record is a cloud-based information management software solution designed with the medical aesthetics industry in mind. It helps medical spas manage appointments, maintain secure records that can easily be accessed by anyone who needs them, and keep track of inventory and patient follow-up, among many other features.
"There are a lot of great solutions that may do one or two of the things Aesthetic Record offers, but its goal is to have one system that can do nearly everything a practice owner, manager or provider needs, all in one place," Lopez says.
Since 2017, Aesthetic Record has gone from having a single employee to having more than 40, which has helped the platform to evolve as the needs of aesthetic practice owners and operators change.
"We are in a phase of tremendous growth, both technically, with new feature releases happening almost weekly, and in customer volume, with double-digit growth rates each month," Lopez says. "We plan our product roadmap up to one year in advance, anticipating the new requests our customers will have as the industry becomes more sophisticated."
Recently, Aesthetic Record has launched a 75-report Business Insights Suite that provides customers with an overview of their practice, dynamic video before-and-afters, and SmartMatch technology that helps to create effective photo comparisons. In early spring, the company will introduce the Aesthetic Records Marketplace, which will help connect providers to vendors.
The Aesthetic Record team also has remained committed to keeping the cost of the platform low, in recognition of the fact that every medical aesthetics practice has to struggle to get off the ground. Harper's experience opening Juvly Aesthetics without the help of an all-in-one software solution like Aesthetic Record inspired him to do what he could to make sure that others didn't have to go through the same thing.
"No matter the size, HIPAA-compliant documentation, clinical photography and inventory management should be available to everyone," Lopez says. "Our team has spent hundreds of thousands of hours in development, building an end-to-end platform that can manage the complex daily operations of an aesthetic clinic. A few key features have grown into a robust solution that powers practices of all kinds from single locations to large franchises.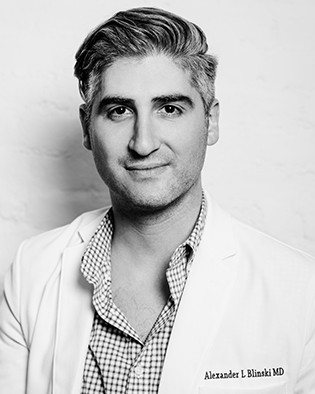 Raising the Standard for Patient Safety
Plump NYC is more than just an injectables practice: It is a practice that is so dedicated to providing its patients with an exceptional treatment experience that it has established its own training fellowship to help maintain the extremely high standard of care it has maintained since it was founded by Alexander Blinski, MD, in 2017.
"We started Plump with the vision of creating a center of excellence modeled after hospital and outpatient care facilities," Blinski says. "We wanted to provide excellent service with safe and effective results."
Blinski has been active in medical aesthetics since 2011, when he began working with his father, plastic surgeon Darryl J. Blinski, MD, at his practice in Miami. Alexander subsequently moved to New York City and established his first practice in 2014. After finding success there, he decided to take a chance on his vision of creating an injectables practice that would provide an elite level of service to his patients.
"When my original practice became completely booked, I knew it was time to expand," Blinski says. "I was working with some amazing injectors who were not part of our team, and I had a list of medical professionals who wanted to learn from us. I approached some close friends with the concept, and Plump was born. Three stores later, we are in the top tier at Allergan and doing things I never dreamed of."
The first Plump location opened in New York City's Chelsea neighborhood in 2017 and, since then, the practice has added locations in Soho and Uptown. Plump's focus on providing only injectable treatments and its dedication to training its medical professionals through the Plump Cosmetics & Injectables Fellowship had helped it to stand apart from other aesthetic practices in the Big Apple in a relatively short period of time.
The fellowship program requires prospective Plump injectors to undergo more than 350 hours of hands-on training that is designed to help them effectively and safely inject in several different locations. Candidates engage in more than 700 injectable experiences and are also taught the ins and outs of skin care by Blinski and his colleagues.
"We are a medically run business, meaning that, first and foremost, ethically, we have the patients' best interests in mind," Blinski says. "We focus on striving to offer safe and effective treatments at an approachable price point while providing our employees with a great lifestyle and in-house continuing medical education opportunities held monthly."
Blinski hopes to gradually develop the Plump brand outside of New York City and, in doing so, raise the standards of quality and safety in the industry.
"We are focused on slow and steady growth and expansion," Blinski says. "We have really found a niche here, and we believe we can provide a desperately needed resource and expert injectables site in many local markets that will not only improve safety, but also outcomes. Standardization and continuing education are just some of the pillars we believe will help us thrive."
For legal updates and business best practices delivered straight to your inbox, subscribe to AmSpa's email newsletter. For more information on how AmSpa can help your practice operate legally and profitably, contact us online or call us at 312-981-0993.
Related Tags