Back to Main Blog
Medical Aesthetic Innovators, Part 2: PatientPop & HintMD
Posted By Mike Meyer, Monday, July 20, 2020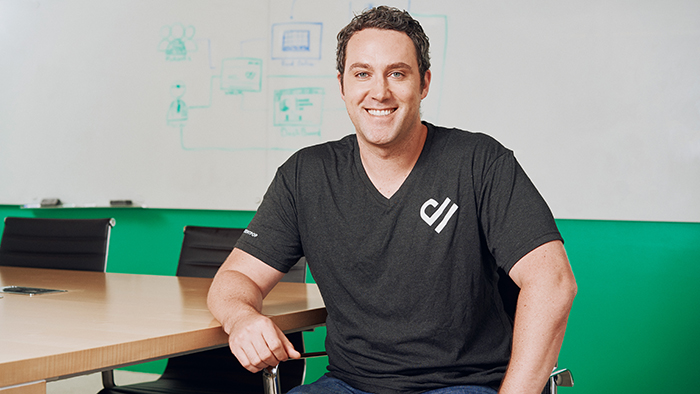 By Michael Meyer, Content Writer/Editor, American Med Spa Association
The medical aesthetic industry was founded on progress. The pioneers of the business went above and beyond what was expected of medical professionals in order to help people feel better about themselves. They created a space that merged cutting-edge medical science and retail marketaing, and now the industry they helped establish brings in approximately $10 billion per year—and growing.
Today, the innovators of the industry are moving it forward in a number of ways that those who started medical aesthetics likely could not have imagined. After all, 10 years ago, who could have guessed that the industry would explode to the point where Titan Aesthetic Recruiting would need to exist to help train and place aesthetic injectors? Or that the reputation management and practice growth tools offered by PatientPop would be needed so badly by modern medical spas?
From Dr. Steven F. Weiner's work with jawline reconstruction to Weave's communication technology to Plump NYC's focus on making injectables more available and understandable, these are the innovators who have made the medical aesthetic industry what it is today and what it will be in the future. In the following pages, you'll learn more about all of them—how they got here, what motivates them, and how their products are changing what is possible in medical aesthetics.
Modernizing the Patient's User Experience
Ever since its inception, the internet has made people's lives more convenient in countless ways. Practically every industry has been remade to a degree because of the internet, but some have evolved faster than others, as businessman Luke Kervin discovered several years ago when he and his wife had to find a doctor.
"In 2013, when my wife was pregnant, I couldn't help but notice how broken the patient experience was, and how little technology had been adopted to improve it," Kervin says. "We couldn't schedule appointments online, we couldn't pay our bill online—it was 2013, and I had to order a checkbook just to pay the doctor."
At the time, Kervin was running an e-commerce business, so he recognized that health care was lagging behind most other fields when it came to integrating technology to improve the user experience. He also realized that he could help solve that problem. Thus, PatientPop was born.
"My business partner, Travis Schneider, and I started PatientPop in 2014, in response to a shift that was occurring in health care: People were looking for doctors and other health care providers online and using the information they found to choose a provider," says Kervin, the company's co-CEO. "Doctors told us they had to adapt to this change, but didn't know how. From our experience running two previous companies successfully, we knew we had the expertise to help these providers attract patients and thrive."
PatientPop is designed to help doctors grow their practices using technology designed to appeal to prospective patients, manage doctors' online reputations, provide a more modern patient experience, and integrate with widely used electronic medical and health record systems.
"Our practice growth technology platform is an end-to-end solution, eliminating the need for medical practices to address practice growth with piecemeal tools," Kervin explains. "Too many practices find themselves hiring a website development company, and then finding they need an agency to help with their SEO or their online reputation. Soon enough, they're managing multiple vendors and excess costs, all without the business insights to really understand how they're doing. PatientPop addresses the whole patient experience, from the moment a patient searches for a provider online to the appointment, through post-visit communications that drive return visits. We see the patient journey as more than just one visit or one episode of care; our platform considers the lifetime value of a patient for a practice, to drive business and better outcomes."
And while all this is important for doctors in traditional medical practices, it's even more vital for medical aesthetics practices. Kervin feels the business focus of medical spas makes them natural fits for PatientPop's services.
"Medical aesthetics and cosmetics providers are some of the more forward-thinking people in health care," he says. "As a specialty, they tend to be really growth-focused, whether it's adding cash-only services or understanding the value of using online photo albums to captivate an online audience."
Ultimately, Kervin feels that bringing medical practices up to speed with patient-focused cutting-edge technology benefits everyone in the industry.
"Our efforts are helping to give patients more choice in their local area," he says. "When private practices are thriving and standing out in their market, both doctors and patients benefit."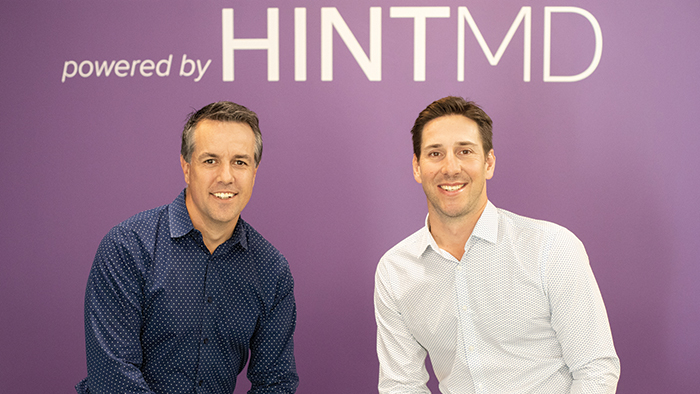 Promoting Patient-to-Practice Loyalty
Patient retention and patient adherence to treatment plans are among the primary concerns facing medical aesthetic practices. After all, getting patients to come into practices on a regular basis benefits everyone involved—the patient benefits from receiving care when it is prescribed, the practice benefits from the steady business, and the brands that manufacture the products used in the treatment receive more orders.
However, in spite of the fact that this seems like common sense to most in the medical aesthetics industry, it can still be difficult to convince patients to keep coming back as often as their aesthetics provider feels is necessary. That is where HintMD comes in.
HintMD is a point-of-sale platform that is specifically designed and integrated into the medical aesthetics industry. It offers a number of administrative activities, as well as a variety of features designed to increase patient loyalty.
"The average patient on neurotoxins today is only coming in 1.4 times a year; they should be coming in three to four times a year," says Aubrey Rankin, CEO and co-founder of HintMD. "It's the same with skin care—for skin care, the average patient today comes only 1.2 times. They buy products inside the office, but then they might try somewhere else—Amazon or somewhere else—when they should buy about four or five refills a year from an office."
To combat this issue, HintMD makes it simple for practices to implement subscription and membership services that charge patients on a regular basis for services that will be provided on a schedule. When patients participate in these programs, the improvement in engagement is striking.
"When we turn a treatment plan into a subscription, we more than double patient compliance on neurotoxins—it goes from 1.4 to 3.2 treatments; on skin care, from 1.2 orders to 3.7 orders," Rankin says. "Hydradermabrasion and lasers are way more—80% to 90% of compliance on the treatment plans, where it used to be less than half. Really, what the platform is doing is enabling patients to commit."
The HintMD platform allows subscription models to be customized to a patient's unique treatment plan, which provides security to providers while allowing the patient to choose an effective plan they can afford.
"It enables the patient to make a one-time buying decision—to say, 'Yes, I can afford $99 a month,' and then it's part of their lifestyle," Rankin says. "It's a lifestyle choice. Otherwise, every time they get a call to come back, it's a buying decision, and therefore they say, 'Oh, I'm not ready to spend it.' And they push it out. On a subscription, when they get a call, they're very excited because they've already paid for their treatment. They know it's their special time to get treated. And that's why you see this unique rise in the amount of treatments that a patient receives when they're on the HintMD platform."
Rankin, who previously worked as a vice president for ZELTIQ and as a managing director for Solta Medical, sees the HintMD platform as something that can help unify the various sectors of the medical aesthetics industry.
"The key, I feel, is always to determine, how do you create a win-win-win?" Rankin says. "There are so many companies more focused on taking market share from a competitor than looking to grow the entire category for all involved. The more we can work together to grow the aesthetic industry, the more it's going to lift all boats and help us all to be successful. When the patient wins, the provider wins and, by default, the industry partners will also win. We think there are a lot of opportunities where the industry can work more closely together, versus coming from an approach that if you win, I'm losing. HintMD believes that we all can win together."
To that end, Rankin suggests that medical aesthetics practice owners and operators look to the untapped potential of the medical aesthetics market, rather than going to battle with local competitors, to inspire their marketing efforts—whether they use HintMD or not—and help drive their success.
"Based on the current market data, we have more opportunity than what we can service today," Rankin says. "When we unlock part of this market opportunity, we probably will need to train a lot more providers to service these patients. Instead of just treating 3 to 4 million active consumers in injectables, we can take the industry to 10 million or more. But again, it should come from a point of view of—how do we work together and grow our industry in a responsible way?"
For legal updates and business best practices delivered straight to your inbox, subscribe to AmSpa's email newsletter. For more information on how AmSpa can help your practice operate legally and profitably, contact us online or call us at 312-981-0993.
Related Tags