Back to Main Blog
How Chicago's New Restrictions Affect Medical Spas
Posted By Mike Meyer, Tuesday, July 21, 2020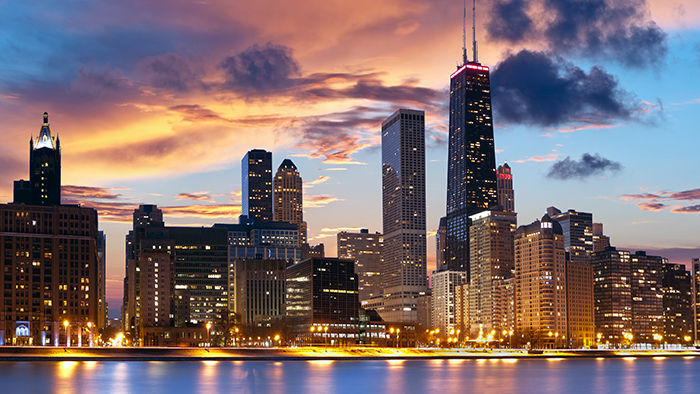 By Patrick O'Brien, JD, legal coordinator, American Med Spa Association
On Monday, July 20, Chicago Mayor Lori Lightfoot announced that some restrictions would be re-imposed on area businesses in the face of rising COVID-19 infection rates; you can read coverage of the city's statement here. These restrictions go into effect at 12:01 a.m. on Friday, July 24, and roll back the re-opening guidance on bars, restaurant party size, fitness class size and other factors believed to contribute to the spread of infections. Of particular note is the prohibition on any personal care services that require the removal of face coverings. Do medical spa services count as personal care services?
Many medical spa treatments would require a patient to remove their facial covering, and so could be prohibited under this rule. However, in City of Chicago resources, there is currently no official guidance that directly addresses medical spas or aesthetic medical services. The Monday press release only gives "shaves, facials, etc." as examples of personal care services, but does not provide any additional information.
Fortunately, it appears that Chicago uses the same terminology in its re-opening orders as the state does in its Restore Illinois plan. Under the Restore Illinois plan, "personal care services" include barbershops, nail salons, massage parlors and similar businesses; however, they expressly exclude medical treatments prescribed by a physician. You can read Illinois' guidance for personal care services here.
Additionally, in Chicago's stay-at-home orders, medical services are considered "essential businesses" and allowed to remain operational. The language used in those orders is broad and includes many types of health care services—not only traditional doctor visits. Medical spas are medical practices that operate under licensed health care professional supervision, and so would not fall into this "personal care service" definition, though if a medical spa is also licensed as a salon, it would need to halt all salon services that require the removal of a face mask, but it could still provide their other medical services.
Please note, however, that while it does not currently appear that there are any new restrictions being placed on medical spas, there do remain some risks. Restrictions or guidance for businesses can change or be imposed very quickly. So, while medical spas are not currently included in these new restrictions, that may not be the case in the future. Additionally, the public, news media and government are often under the mistaken belief that medical spas are more related to day spas and salons rather than medical practices. Medical spas in Chicago run the risk of people filing complaints or bad media coverage for remaining open while salons and spas could not.
AmSpa will endeavor to keep you updated on the evolving developments in our industry, as well as work through this pandemic together.
Related Tags