Back to Main Blog
New Guidance Clarifies Sick Leave Under FFCRA
Posted By Mike Meyer, Monday, April 6, 2020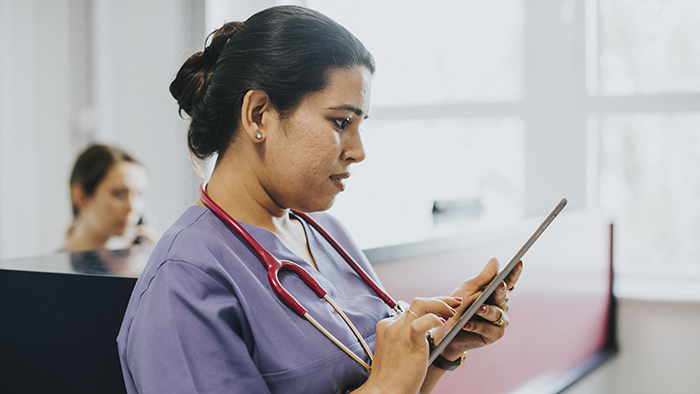 By Patrick O'Brien, JD, legal coordinator, American Med Spa Association
This past Friday, the U.S. Department of Labor released guidance to help employers navigate the paid sick leave provisions found in the Families First Coronavirus Response Act (FFCRA), which became law in late March. The FFCRA mandates that, effective April 1, employers provide paid sick and expanded family leave to employees affected by the ongoing COVID-19 pandemic. This guidance provides much-needed clarity and some relief to smaller employers, and medical spas in particular. The new guidance is available here for review.
Under the FFCRA, employers with fewer than 500 employees are required to provide between two and 12 weeks of paid leave. The length of time and applicable compensation limits depend on the reason that the leave is taken. You can read the specifics here using the Department of Labor's fact sheet for employers. However, there are several exemptions and exclusions for small employers and medical employees that will apply to many with aesthetic medical practices.
Businesses with 50 or fewer employees have a special exemption to providing paid leave due to school closure or inability to obtain childcare if offering it would jeopardize the finical viability of the business. If the management of the business determines that providing this leave would result in the business' expenses exceeding available revenues and require that the business cease operating at a minimal capacity, they are not required to offer the leave. The business does not need to provide leave if the employee is a key or highly skilled employee whose absence would risk the financial health of the business or would leave too few employees to carry on operations at a minimal capacity.
Taking the leave is protected, and an employer is not permitted to discipline or terminate an employee for taking this leave. However, if the worksite is closed or employees are furloughed, the employer is not required to provide paid leave benefits; this includes if the worksite was closed due to a "stay at home" order. The employer must still provide payments to any employees currently out on leave, but no new employees would be able to take leave once furloughed. Similarly, this leave is not retroactive. If the employee was furloughed or laid off prior to April 1, they do not qualify for leave until reinstated. Furloughed employees could still apply for unemployment.
The biggest exception to these requirements for medical spas is in the health care provider exemption. Employers are able to exempt employees who are health care providers from both the paid sick leave and expanded family medical leave. The definition of "health care provider" under the FFCRA is very broad and does not only include licensed professionals, but also anyone who is employed in a doctor's office, hospital, health care center, clinic or place that provides medical services, or is contracted to work in one of those places. Many, if not most medical spas will fall into this category.
This is just the Department of Labor's first set of guidance on these new programs; they may expand or revise this guidance in the future. They are currently observing a 30-day period of non-enforcement with these rules, provided the employer is making a good-faith or reasonable attempt to comply with the requirements. The 30-day period ends on April 17. If you are an employer, you may want to take this time to familiarize yourself with these new requirements and whether or not an exemption is applicable to your situation.
Related Tags