Back to Main Blog
The Power of the Right EHR Implementation and Setup: Unlocking Good, Trusted and Actionable Data, Part 2
Posted By Madilyn Moeller, Friday, June 30, 2023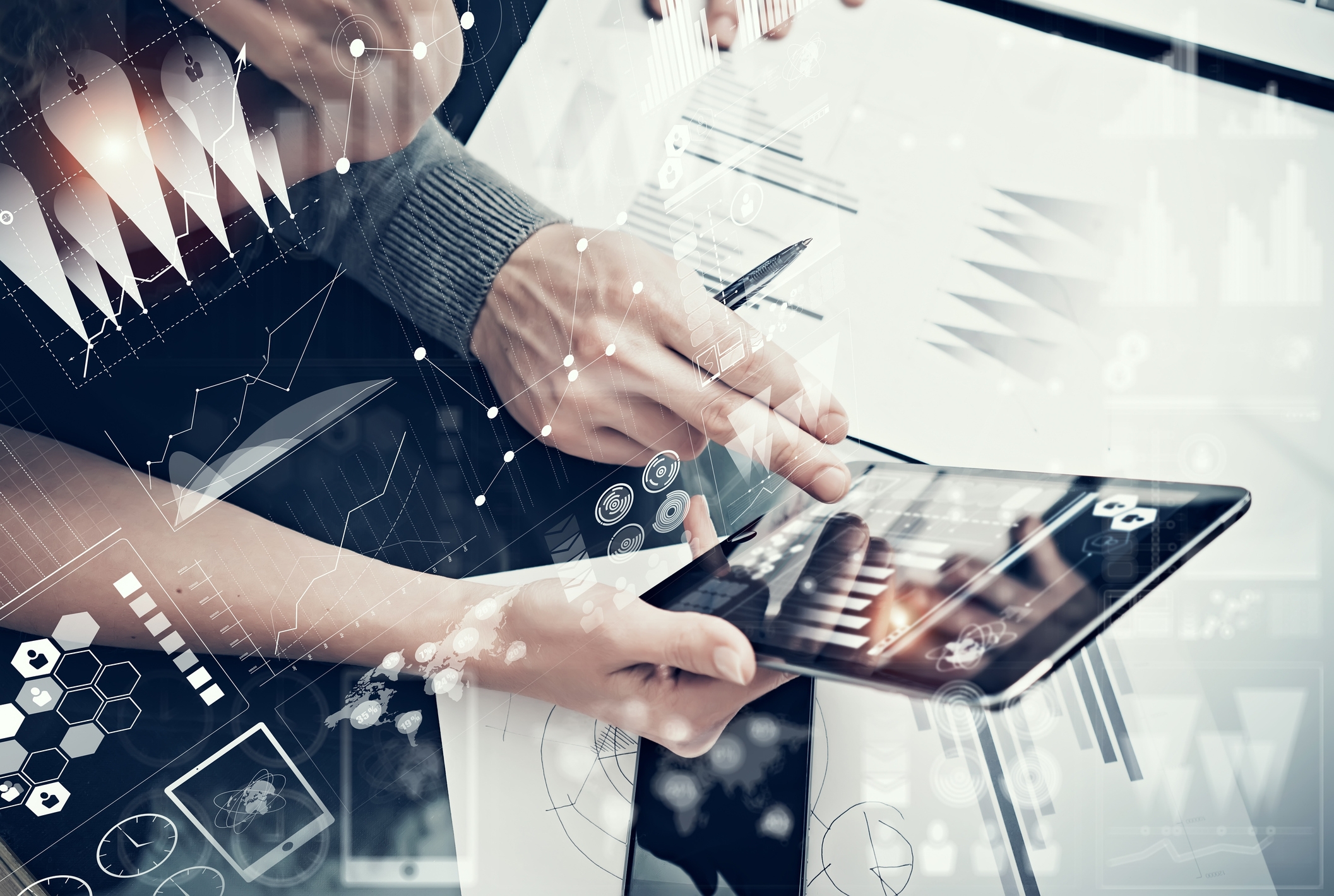 By Symplast
Welcome back to Symplast's two-part blog series on the importance of maximizing your practice performance through great EHR setup. In this installment, the significance of implementing effective ways of collecting payments within your EHR system will be explored. Understanding and optimizing your payment collection processes is vital for enhancing the patient experience, streamlining workflows and maximizing practice performance.
Effective ways of collecting payments
One of the key considerations when it comes to payment collection is the availability of different payment methods and types. Whether it's accepting cash, credit cards, financing tools or points from loyalty programs, providing diverse payment options enables patients to choose the method that suits them best. This flexibility not only improves patient satisfaction but also reduces no-shows and enhances the likelihood of prompt and complete payment.
Analyzing how your patients are paying and assessing the details of your payment processing can uncover opportunities for optimization. Understanding the preferred payment methods of your patients allows you to align your systems accordingly and ensure a seamless payment experience.
Payment deposits are powerful tools that allow you to collect full or partial payments before services are rendered. This is particularly useful for packages, treatment plans and surgical estimates. By implementing payment deposits, you streamline your financial processes, improve cash flow and minimize the risk of unpaid services.

Remote payments offer the convenience of paying from anywhere, whether it is inside the office through contactless payment methods or remotely before or after an appointment. This flexibility not only caters to the preferences of your patients but also reduces the administrative burden on your staff, eliminating the need for manual payment collection and processing.
Keeping cards on file for automatic payments is another effective strategy, especially for loyalty plans or recurring services. With this feature, you can securely store patient card information and automate payments for seamless transactions. This not only enhances convenience for both patients and your practice, but also ensures consistent revenue flow.
Having the ability to configure and track all these payment collection methods within your EHR software elevates the patient's experience while eliminating the "busy work" that often accumulates after work and on weekends. By streamlining payment processes, reducing administrative tasks and providing flexible payment options, you optimize efficiency and focus on delivering exceptional patient care.
Tracking lead sources: Knowing what works
Understanding how patients discover and engage with your practice is vital for effective marketing strategies, optimizing ROI and driving practice growth.
As part of your EHR implementation, it is crucial to create a systematic approach for tracking the ways in which patients begin their journey with your practice. This includes capturing information on referrals, advertising efforts, social media and other marketing channels that led them to book an appointment. By implementing a comprehensive lead source tracking system, you gain valuable insights into the effectiveness of your marketing efforts and the patient acquisition process.
To achieve this, it is important to create both primary and subcategories of lead sources that are directly connected to the patient's sales data. For example, a patient may have come from social media as a primary source, and, more specifically, from an Instagram post as a subcategory. This detailed categorization allows your EHR system to capture this data and generate insightful reports that provide marketing intelligence on what is working and what is not, all categorized by the source of origin.
By reviewing and comparing revenue connected to patient referrals versus revenue generated from Instagram, you can measure the success and impact of different lead sources. This analysis enables you to allocate resources effectively, invest in strategies that yield the highest returns, and optimize your marketing efforts to attract and retain more patients.
By integrating this data into your reports, you gain a comprehensive understanding of the effectiveness of each marketing channel and can make data-driven decisions to maximize your practice's performance.
Tracking lead sources within your EHR system is crucial for understanding which marketing strategies are driving patient engagement and practice growth. By capturing and categorizing lead sources during implementation, you gain valuable insights into the effectiveness of your marketing efforts. This empowers you to allocate resources wisely, optimize your marketing strategies, and make informed decisions to attract and retain more patients.
Taxes and creation of actionable data
When configuring your EHR for taxes, there are several variables to consider. If you operate multiple locations in different cities or states, you need to account for different tax rates specific to each location. Additionally, there may be different tax rates for selling products versus providing services. Being able to quickly prepare for or update your system for "tax holidays" is also essential. Configuring pass-through fees, such as tips or third-party fees, ensures accurate and comprehensive reporting of taxable totals. By configuring these variables within your EHR, you can automate the capturing and calculation of taxes, eliminating the need for additional busywork or reconciliations.
Creating actionable data is a fundamental aspect of EHR implementation that enables your system to automatically capture data points specific to your practice. This data, in turn, provides you with the specific reporting you need to run a successful business. For new practices, it is essential to work with an implementation team that can provide a standard configuration to build upon. This foundation sets you up for success and ensures that the necessary data points are captured from the start. Existing practices should be open to adopting best practices while configuring specific elements based on their unique experience and requirements. By leveraging the power of actionable data, you can make informed decisions, identify areas for improvement and drive practice growth.
Symplast's EHR implementation focuses on empowering you with a comprehensive suite of tools to handle tax-related variables and capture actionable data. By configuring your EHR to accommodate multiple locations, different tax rates, tax holidays, pass-through fees and more, you streamline your financial management processes and ensure accurate reporting. Additionally, Symplast's system enables you to capture the specific data points that matter most to your practice, providing you with the insights necessary to make data-driven decisions and optimize practice performance.
Follow this link to read part one of this blog!
Symplast's mobile EHR/PM system is patient-centric, allowing more than 4,400 users to manage and grow their aesthetic businesses through efficient workflows and patient engagement. Symplast's true-cloud, all-in-one software was created specifically for the medical aesthetic industry, providing in-room workflows that create a great patient experience. Keeping you at the forefront of compliance, your practice app is mirrored by a patient app—no more archaic patient portal—providing seamless two-way HIPAA-compliant and encrypted messaging. Medical directors can easily manage, edit and approve clinical notes/orders, on-site or elsewhere. Bring your practice with you wherever you go. With technical support available by phone from 9 a.m. to 9 p.m., seven days a week, Symplast is the perfect technology partner for your medical spa.
Related Tags
Subscribe to Our Email List
Medical spa news, blogs and updates sent directly to your inbox.