Back to Main Blog
Barbie Tox: Summer's New Medical Aesthetics Trend
Posted By Madilyn Moeller, Thursday, August 31, 2023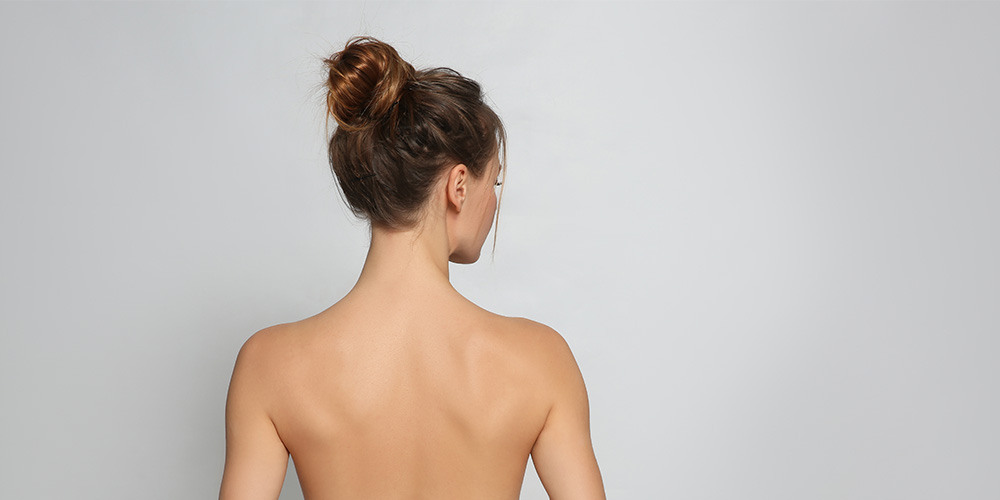 By Michael Meyer, Content Manager, American Med Spa Association (AmSpa)
Each summer starts with the anticipation of a series of events that compel people to look their best, including family gatherings, beach vacations and, especially, weddings. There are, of course, numerous things people can do to address some aspects of their appearance, but obtaining and maintaining slender trapezius muscles, which helps to lengthen the look of the neck, has long been an elusive goal, especially because working out tends to make the trapezius more pronounced.
But an emerging trend, colloquially known as "Barbie tox" or "trap tox," offers patients a solution to trapezius muscles they think are too large. This procedure is taking TikTok by storm and helping people obtain the looks they want for the summer season, and while it's a somewhat unconventional use of established technologies, it is a relatively simple way to expand your medical spa's treatment menu. What's more, if your practice already offers injectables, you likely already have everything you need to get started with trap tox procedures.
What's the story?
Barbie tox is exactly what it sounds like: Neurotoxin—such as Botox, Dysport or Xeomin—is injected into the trapezius muscles to paralyze or weaken them. And while the aesthetic benefits of this treatment are what has made it popular, it offers several additional benefits.

"Over the past year, you saw it trending on TikTok and social media, particularly for women wanting to slim their shoulder line—that is to say, wanting to see more of a 'swan-like' silhouette from their neck to their shoulders," says Ali Patek, APRN, FNP-C, of SkinSpirit in Austin, Texas. "It also offers the added benefit of helping with muscle tension and pain relief, especially for people who sit at a desk all day and have their head down. It's even good for injectors—we carry a lot of tension in our necks. It offers cosmetic appeal and functional appeal. But I think it's became popular in the last year for the cosmetic side of it."
These neurotoxins are not specifically approved by the U.S. Food and Drug Administration for injection into the trapezius muscles but using them for off-label purposes generally allowed, if the prescribing practitioner and injector have the appropriate, scope of practice, training and skill and obtain patient consent.
"The biggest thing to remember with Botox is that you're paralyzing or weakening a muscle, so you're causing muscle atrophy," Patek says. "That's very important to talk about, especially for someone who holds tension and pain there."
Trapezius touch-up
Patek not only performs Barbie tox treatments, but also undergoes the procedure herself. In addition to improving the way her neck looks, weakening her traps helps guide her fitness routine.
"I was a cheerleader all my life, so my traps are pretty enlarged," she says. "The first time I treated them, at first I was like, 'I don't know if I like this,' because you need to definitely explain to someone who has overworked those muscles that you're going to be weakening them. I work out all the time, and, in a sense, it was a good thing because I was then not able to overuse my traps anymore because they were weakened. I had to use my core more, as well as my rhomboids—those muscles that help improve your posture. But, for someone who lifts a lot of weights and works out all the time, you'll definitely want to have a conversation about how you're weakening those muscles, and it can cause some instability there when it is first kicking in."
Patek recommends applying a low dosage of neurotoxin while performing trap tox procedures; this is particularly important when a patient is just beginning a course of treatment.
"Dosing-wise, go low and slow; the patient can always come back and get more," Patek says. "You don't want the patient to have any instability in their neck or anything like that, because the trap itself is a huge muscle that starts through your neck and runs all the way down your back. Typically, when you're injecting it, you're targeting the upper medial portion, so that you don't cause any instability, but that muscle is responsible for flexion and extension of your neck, as well as lateral movement. So, you definitely want to be careful where you're injecting, know your limits and stay in your lane when you're treating people who have chronic pain and other issues."
And because the trapezius muscles are far different than the facial muscles many injectors are used to treating, and the size varies from person to person, it is important to adjust dosing and treatment frequency with them in mind.
"I do anywhere from like 30 to 50 units per side, and then bring the patient back in after about three weeks to reassess, take photos and those kinds of things, if it's for cosmetic purposes," Patek says. "Typically, you do see that it lasts a little bit longer than your face injection neurotoxin—most people can get anywhere from three to six months out of it. You definitely don't want to overtreat it, so, I would say, doing it twice a year is ideal as far as frequency."
Patek also recommends using a longer needle than an injector would typically use for a facial injection, in order to properly target the much larger trapezius muscles. It is also important to make sure that the same treatment is applied to the trapezius muscles on both sides, to maintain balance. If the injection is conducted with care, side effects should be minimal.
"The biggest side effects or risks are going to be any weakness or imbalances," says Patek. "Targeting that upper trap area is going to be where you're safest. You want to stay away from the medial portion at the back of the neck, just so you don't cause any issues with them being able to hold their neck up."
Adding to the toolbox
Patek says that Barbie tox offers a noticeable change in appearance, particularly when patients are wearing dresses, which makes it a great addition to a medical spa's menu during the summer months, when people are trying to get in shape for weddings and other formal occasions.
"I could definitely tell a difference in pictures," she says. "I look smaller, in a sense, because you see more definition from my neck to my shoulder line. That silhouette is, for some, a more attractive silhouette."
Trap tox is still a relatively new, emerging treatment, particularly when it comes to aesthetics, so offering this service could help your medical aesthetics practice stand out from the competition. It also offers patients results that they simply cannot get anywhere else, so many are willing to pay a premium for it.
"I think it's a great treatment that we've been able to add to our toolbox," Patek says. "Obviously, the dosing is a little bit higher than if you were injecting in other areas, so it definitely is going to be pricier, but people who want it for a wedding or something like that are probably willing to spend the money, honestly."
AmSpa Members receive QP every quarter. Learn how to become a member and make your medical spa the next aesthetic success story.
Related Tags
Subscribe to Our Email List
Medical spa news, blogs and updates sent directly to your inbox.