Back to Main Blog
ALERT: Texas Issues New COVID-19 Rules
Posted By Mike Meyer, Friday, May 1, 2020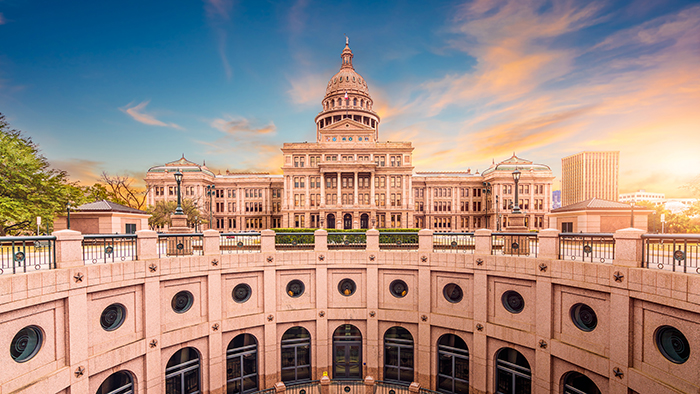 By Patrick O'Brien, JD, legal coordinator, American Med Spa Association
The Texas Medical Board has adopted emergency rules that set the standards of minimum safe practice for in-person physician encounters. These rules were released Thursday evening in advance of phase one of the governor's re-opening plan, which we covered here. Physicians will be able to begin seeing patients for non-urgent procedures starting today. It will be considered unprofessional conduct to not practice according to the minimum standards contained in the rule. The rule also requires that the physician post a notice of the minimum standards in each public area and treatment room of the office.
The minimum standards are:
A mask must be worn by both the patient and physician or the physician's delegate when in proximity of the patient (meaning less than a six-foot distance between the patient and the physician or the physician's delegate);
Follow policies the physician, medical and health care practice or facility has in place regarding COVID-19 screening and testing and/or screening patients;
That, before any encounter, patients must be screened for potential symptoms of COVID-19 or verified previously screened within last 20 days; and
That prior to care involving a medical procedure or surgery on the mucous membranes, including the respiratory tract, with a high risk of aerosol transmission, the minimum safety equipment used by a physician or physician's delegate should include N95 masks or an equivalent protection from aerosolized particles, and face shields.
You can read the emergency rule in full here. Additionally, we have provided a sample COVID-19 Notice (see here) you can post in the public areas and treatment rooms of your office. We know that restarting your business can be a daunting task, and to help, we have created a Re-opening Checklist and Toolkit for Medical Spas, which is available here. We also held a webinar on re-opening on Thursday, a recording of which will be available soon here.
Related Tags