Back to Main Blog
How to Effectively Lead Your Practice Through the COVID-19 Crisis
Posted By Mike Meyer, Wednesday, April 29, 2020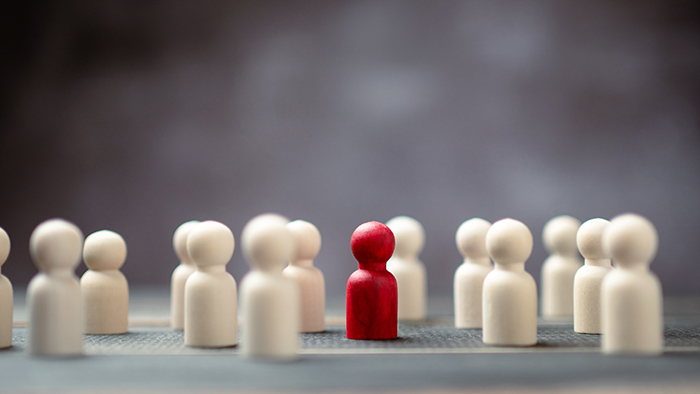 By Terri Ross, Terri Ross Consulting
According to Gene Klann, author of the book Crisis Leadership, "During a crisis, a leader's goal is to reduce loss and keep things operating as normal as possible."
With the COVID-19 pandemic keeping your medical aesthetics practice's doors shut right now, keeping things "operating as normal as possible" is not really a viable option. So how can you embrace and adapt to what is happening and lead your team effectively until your doors re-open?
Leadership is the anchor of great companies. It is the foundation of any business. Knowing your unique value proposition is more important than ever before, but does everyone on your team know that?

Here are six strategies that will help you be a powerful leader during a crisis.
1. Complete a SWOT Analysis
A SWOT analysis is an objective assessment.
Strengths: What you do well that makes you stand apart from the competition.
Weaknesses: What is not working and where you can improve.
Opportunities: Where can you pivot? How can you leverage your strengths and help to achieve the company goals?
Threats: What are the challenges that will influence or inspire us to take action?
2. Only Pass Along and Share Credible Information
With so much information floating around social media and coming from news sources with agendas, it can be tempting to pass along articles to your team that may be inaccurate or biased. Only pass along information that you have personally vetted and comes from reliable sources regarding the virus, your state's plans for phasing in re-opening of businesses, etc.
3. Keep Lines of Communication Open
This is vital. Transparency and inclusiveness are key, especially in times of crisis. Regular, honest communication about the financial status of your practice, plans to re-open, job continuity or the possibilities of layoffs helps reduce emotional distress, reduce your team's fear of the unknown and show your team that you are concerned, knowledgeable and monitoring the situation.
The best way to communicate is face-to-face through virtual meeting platforms, then follow up with written communication. I always tell my clients about reach and frequency when it comes to communicating with patients; reach and frequency with your staff is also vital. Don't just share information once through one avenue—repeat information and reinforce it, as it helps with information retention.
When you don't communicate clearly and consistently, people start to gossip and rumors start to fly. The truth is always better than twisted information, no matter how harsh it might be.
4. Be Proactive and Decisive
During times of crisis, you don't have the normal luxury of time to begin addressing problems that come up; you have to buck up, step up and take charge. Make the hard decisions. Even if you might misstep or have to course-correct, being a leader means you need to take action. Nothing is worse for your anxiety level than being stuck in indecision. Remember that everyone is viewing the crisis through their own unique lens in terms of what is affecting them. A leader has to take the 20,000-foot view—considering the organization as the whole wheel, not just individual spokes—and make decisions based on that perspective.
5. Be Accessible to Your Team
Now more than ever before, it is important to let your team members know you are there for them. Make sure you let them know the best way to reach you and who to call if they have any questions. If you can maintain a sense of calm and stay in control, it keeps your team encouraged and gives them more confidence that you have a plan in place. Having an "open door" policy—or, at the very least, having a staff member designated as the "liaison"—goes a long way. This is also a great time to survey your team for feedback, making them feel important and that their opinions matter. Now is a great time to spark innovation. Perhaps someone has an idea for a promotion to run when you re-open, an event, how to improve current processes or some ideas to spotlight on social media or in a newsletter to patients. Welcome all suggestions, as your team may have more of a pulse on patient needs than even you do.
6. Dedicate the Downtime to Prepare for the Future and Level Up Your Practice
After the initial crisis period subsides, it's time to start shifting gears, focusing on re-opening and figuring out what the "new normal" will look like. It is possible to come back bigger, better, stronger and wiser than before if you use the rest of this downtime wisely.
Here are some things you can be doing right now that I'e compiled for you for easy reference:
Conduct a SWOT analysis.
Take an X-ray of your practice by completing a thorough practice assessment. Read more here.
Review all your financials and key performance indicators. Read more here.
Improve your sales training and learn how to conduct consultations that convert. Read more here. You can learn more about my online sales training course here.
Book yourself solid for when you anticipate re-opening. Reach out to your patients. Develop plans to expand hours when you re-open and how you can stagger patients and schedule your team. Read more here.
As always, tribe, my team is here to support you and is ready to help answer any questions you might have. Stay tuned for future blogs to prepare your practice for re-opening.
Terri Ross brings more than 20 years of sales and management experience to the field, having worked with leading-edge medical device companies such as Zeltiq, Medicis, EMD Serono, Merck Schering Plough and Indigo Medical, a surgical division of Johnson.
Ross' vast knowledge and experience as a sales director managing upwards of $20M in revenue and successful teams has allowed her to become a renowned plastic surgery management consultant helping aesthetic practices thrive.
To optimize revenues and business performance, Ross' practice management consulting services help physicians evaluate practice processes including, but not limited to, overall-operating efficiencies, staff skill assessment, customer service and operating efficiency strategies. The goal is to develop a comprehensive plan of action to improve productivity, quality, efficiency and return on investment.
Related Tags
Subscribe to Our Email List
Medical spa news, blogs and updates sent directly to your inbox.