Back to Main Blog
When Can I Re-open?
Posted By Mike Meyer, Wednesday, April 29, 2020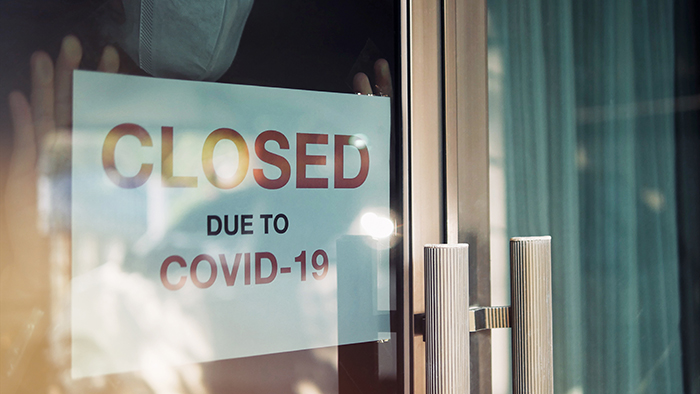 By Patrick O'Brien, JD, legal coordinator, American Med Spa Association
As the COVID-19 pandemic appears to come under control in many parts of the country, many restrictions are beginning to be relaxed and businesses are being allowed to open again. AmSpa supports re-opening efforts by medical spas who implement proper precautions and protocols and are located in areas where it is permitted by local authorities and conditions. Deciding when and how to re-open is a complex process. To assist with this, we have created the AmSpa Re-opening Checklist and Toolkit for Medical Spas, and we are offering a webinar this Thursday discussing the topic; you can register for it here.
But even more challenging than "when" and "how" is figuring out "if" you can re-open. There are multiple levels of conflicting and confusing orders that close some businesses, leave others open and place special restrictions on others still. This article will hopefully serve as a guide to cutting through the confusion and gaining an understanding about your current legal position. Broadly speaking, the current restrictions fall into two categories:
Stay-at-home or shelter in place orders; and
Elective surgery procedure restrictions.
You may be subject to one or the other, both or neither. Also note that orders can be extended, revoked or modified by subsequent orders, so you will still need to keep some flexibility in your plan.
Stay-at-home/shelter in place orders: These are by far the most common type of order. They typically require that all businesses close, with a few exceptions—"essential businesses" will always be exempted in these orders. The definition of what is "essential" will be defined in the order itself, but "medical services" are always included.
Most medical spas are considered medical practices. However, that doesn't necessarily mean they fall into the "essential business" definition. You will need to closely read the language of the order and see where your particular business falls in the definition. If you determine that your business does fall into the "non-essential" category, the next thing you need to determine is when these orders expire. The order will always have a date through which it is in effect. However, it seems the more common path is for governors to roll back restrictions in some places and not others. One example of this is in Texas, where retail businesses will be able to resume operations starting on May 1, but salons and barbershops are still ordered closed for the time being.
These restrictions can come from any of three levels: State, county or municipality (city). Generally, if there is a conflict with an order from different levels, either the more restrictive order wins or the higher-level order overrides the lower. As an example, if the state orders that groups of more the five are prohibited and the county orders that groups of more than two are prohibited, then only two would be allowed, but five would be the rule. Which outcome prevails will depend on the specific wording of each order.
Elective procedures: This is a much less common restriction. It typically orders all surgeries and procedures to be halted unless they are immediately necessary to preserve the life or health of the patient. Almost universally, this will mean that medical spa procedures must be halted. In addition to the state, county and city, this type of restriction can come from the medical board or health department.
There is some variation in these types of orders. Since they are aimed primarily at preserving hospital resources, they sometimes only apply to procedures in licensed facilities and may not include office-based procedures. It is also common for this to be made as a "recommendation" that provides guidelines but stops short of making it a requirement. The language of the document should make it clear if it is a request rather than an order.
Resources
Here is a third-party document that tracks the status of each state's orders.
Here is a library of executive orders by state.
These can help you to see what is currently active at the state level in your state. You can also go directly to your state's secretary of state's or governor's website to see the orders directly. You will still need to review your county and municipality orders to see what, if any restrictions they have. These can usually be found on the COVID-19/coronavirus resource page on the county or city website.
AmSpa recommends erring on the side of caution and remaining closed if there is uncertainty regarding the status of your business in relation to these closure orders. State regulators and media are paying close attention to the issue of businesses re-opening, and it is very easy to see when a business has opened prematurely, before it has been given the green light. Re-opening must always be balanced with providing safe care to your patients and a safe workplace to your employees.
Related Tags