Back to Main Blog
Guide to Buying Medical Spa Devices
Posted By Madilyn Moeller, Tuesday, March 29, 2022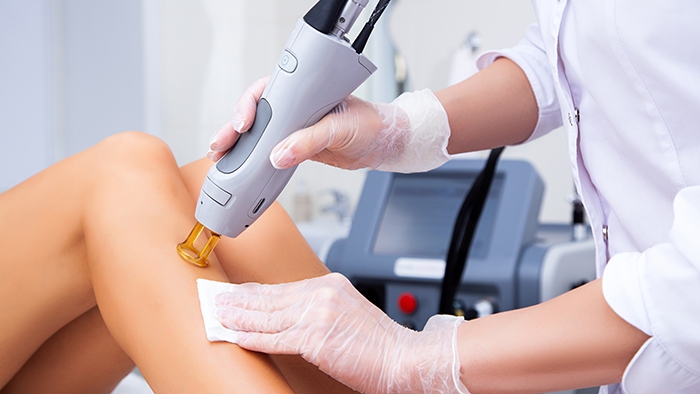 By Madilyn Moeller, Editorial Assistant, American Med Spa Association

Medical aesthetics devices have the power to produce striking, safe results providers can count on from use to use. While they are significant investments for your practice, the impact they can have on your patients and your bottom line can make them well worth it.

When looking to purchase a new device for your medical spa, you will want to assess its qualities, demo the device, hear from current owners, go over the deal, negotiate and examine the contract before signing.

Evaluate the Device

You probably have an idea of what types of treatments you would like to add to your medical spa. But within any one category—lasers, skin tightening, body contouring, etc.—you have many devices from which to choose. Any one of these would work well for you. However, a number of factors can influence whether a particular device is the right fit for your practice.

Efficacy


Although aesthetic devices have come a long way in treating a range of skin types, your providers need to be careful about and cognizant of the limitations and efficacy of certain devices when it comes to treating darker skin tones. Laser devices, in particular, have historically not been optimized for Fitzpatrick Skin Types 4, 5 and 6, but newer technology is working to fill this gap. If a significant portion of your patient population has these skin types, you will want to invest in devices that can treat them effectively.

Features

A device's features are its main selling points, and you should be convinced that they make it a worthy investment. Why should you purchase this device? Does this device allow you to expand your treatment options? What makes this device worth the investment? If you have a previous model, how do you and your patients stand to benefit by making an upgrade? How does this device compare to others in the market?

White Papers and News

Review published literature about the device to learn about its treatment outcomes, including adverse events. If you find lawsuits related to the technology, read closely to try to determine whether the complications were due to the device or were the fault of the practitioner. This research can be important in finding red flags.

Price

Determine your budget at the beginning of your search. Spending outside of your budget can increase your risk of falling into debt, and medical aesthetic technology can cost as much as $250,000. High-quality devices can come at a premium price, which is why it is important to learn about the return on investment, efficacy, service record and more when making these decisions.

The price tag may not tell the whole story. Depending on the technology you choose and the regulations in your state, device use may be restricted to registered nurses, nurse practitioners, physician assistants or physicians, which has implications for the profit per treatment. You may also need to factor in the cost of consumables, how long each treatment takes to perform, and how much you can charge for the treatment, along with the cost of maintenance for the device.

Preview the Product

Once you know which device you intend to purchase, you should get in contact with a sales representative from the manufacturer.

Start with the demonstration—see it, feel it. The company sales representative should bring the device to your practice for a demonstration, giving you the chance to experience the treatment and see the technology in action. Recruit your team to test out the system and give their opinion. The decision makers, including the owner and those practitioners who will be operating the device, should be present for the demo. Once you get an understanding of how the device performs, it is time to learn more about the experience of actual owners.

Seek Outside Input

Who understands the product and market better than providers in existing medical spas? This industry is full of kind-hearted people who want to help other businesses thrive. When you are looking to invest in equipment, reach out to other practices for their feedback. Use industry forums such as AmSpa's private Facebook Member Lounge. You might not want to poll your direct competition; instead, speak with providers and medical spa owners from other parts of the country who will feel comfortable sharing information with you.

Alternatively, you can ask your sales representative for a list of providers who can give their testimony on the product. Expand your search by browsing for providers with the device, then give them a call. Say you are looking to invest in the device and ask how they feel about it and if they have any advice.

Comb Through the Details

At this point, you should feel more comfortable in your decision to purchase this device, but you need to read the fine print. Get clarity for any remaining concerns and learn what you can expect from the manufacturer in addition to the device itself.

Marketing

Manufacturers may offer marketing assistance programs to support your device. Usually this comes in the form of a marketing kit, marketing collateral or educational materials you can provide to patients in your practice. These services can be valuable to promote the device and help your investment pay off. As a bonus, brands that have built their name recognition through direct-to-consumer marketing will help sell the treatment for you. If marketing support is important to you, make sure you get this included in the agreement.

Maintenance

You will want to have a maintenance/service agreement or warranty to keep the machine running so it does not sit idle waiting for repairs. Even precisely made, high-quality equipment will need to be restored occasionally as it experiences wear and tear from use. If the warranty costs less than the price of repairing the equipment twice each year, it may be worth the investment.

Training and Onboarding
This is critical. Responsible manufacturers provide clinical training with their devices, and some assist with the onboarding process. For the safety of your patients, the providers who will be administering treatments with the device need to be adequately trained. Know what will be involved and how much support you can expect from the company.

Payment Options
Be aware of any restrictions on your ability to prepay or pay off the loan you'll need to buy the device early. You will be motivated to pay it off early to avoid paying interest, but the lender may impose penalties if you do so or if you try to end the lease early. Know what your financing options are.
Clauses
Some manufacturers charge recertification fees before you can sell the device. The company will inspect the device to ensure it is in working order and operating up to standards. They may provide a warranty and clinical training for the next owner as part of the fee, which can provide value when selling. You may be able to negotiate these fees.

Manufacturers may restrict you from selling the device or may require you to sell it back to them at a discounted price. These resale restrictions can be troublesome when your practice wants to update to newer technology.

Negotiate
You have the most leverage before the contract is signed, so take advantage of the opportunity. The following advice for negotiating contracts is courtesy of AmSpa's in-house contract expert extraordinaire, Events Director, Mary Richter, CMP:
Do your research. Perform a rate audit and compare device pricing for different manufacturers, including used equipment, to arm yourself with the market value of the device you are looking to purchase.
Know your value and use your data. Are there other pieces of equipment, training and/or supplies that you have purchased in the past or plan to purchase in the future from the same company? Leverage your total buying power and offer future business using examples from your previous history, current performance and future projections.
Enlist your local or national sales reps. The other companies you do business with can speak to your growth and may be willing to share their experience with you as a customer to help demonstrate your value as a customer.
Leverage your best alternative when negotiating contracts. For example, let's say Company A is offering payment terms of X with continued service through Year Y. Tell Company B you would like to go with them, but they would have to meet or beat Company A's offer.
Make it personal. Chat with your sales rep about the company they work for, the company's vision and their dedication to the industry. Creating a personal connection will help them buy into you and your business, and you will find out if they are passionate about the device, company and industry they service.
Protect your investment. Add a clause into the contract that if a sale or better offer comes along from the company in the next however many months or years, the company will honor the promotion and give you a credit, decreased rate, etc.
An attorney can help you negotiate this transaction. If your lawyer does not have experience working with device contracts, consider finding one who does.

Carefully Review the Contract

Purchasing an aesthetic device that is worth thousands or even hundreds of thousands of dollars is a significant investment for your medical spa. Make sure you get every agreement documented in writing. Know what you are getting yourself into before signing, and have an attorney review the contract if you are at all unclear about these and other conditions of the agreement.

With the process of purchasing a medical aesthetic device officially complete, you can begin training and start to offer these additional services in your medical spa, to the benefit of your patients and your profits. Take what you learned and implement it during your next purchase, then pay it forward by sharing your insight with other medical aesthetic professionals.

AmSpa provides legal, compliance and business resources for medical spas and medical aesthetic practices. To learn more about running a profitable medical spa, attend a Medical Spa & Aesthetic Boot Camp.
Related Tags
Subscribe to Our Email List
Medical spa news, blogs and updates sent directly to your inbox.